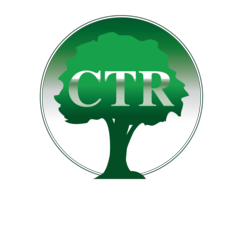 Customers should not have to guess or feel like they don't have the information they need about owing money to the IRS
Los Angelas, CA (PRWEB) March 18, 2013
New articles about IRS wage garnishments have been posted on tax relief company CTR's website. The articles come with the expectation that many individuals may be seeking more information about IRS collection actions. The company management cites a busy tax season with many more customers asking questions about wage garnishment during their income tax preparation consultations as the reason for the addition content.
"Customers should not have to guess or feel like they don't have the information they need about owing money to the IRS," said a CTR Spokesperson. "Our tax specialists have drafted these new pages to eliminate these questions."
CTR has always provided its customers with extensive information about their program. The company mails additional information to customers at the beginning of the signup procedure. In addition, the company website is constantly updated to include the most up-to-date IRS tax code changes and policy.
"The new federal wage garnishment articles are not necessarily reflecting a policy change at the IRS," said a CTR Spokesperson. "These articles are much more in depth with facts and figures than information individuals may find on other sites. Our tax professionals, attorneys and CPA's, worked some overtime to create extensive resolution and levy guides for the site and the customers in need of assistance. We're very proud of this new information source."
The articles breakdown IRS wage garnishment effects for individuals who owe the IRS income taxes and have failed to take steps to become compliant. CTR's management has commented by reminding individuals who have received notices of wage garnishment that immediate action must be taken to avoid an IRS levy. Many of the site's articles impress upon the importance of immediacy as IRS collections are particularly quick.
"The IRS sends notices to individuals," said a CTR Spokesperson. "The first is notice of a tax lien. If nothing's done after a lien is placed, the IRS sends a second notice of levy actions. After that notice, if an individual fails to become compliant, the IRS will seize assets, wages, or bank accounts."
CTR customers and taxpayers can find the new information by visiting the CTR website and clicking on the Learning Center articles. Individuals who owe the IRS back taxes can find other information in the Learning Center about tax resolution issues. The company maintains an open and free consultation policy for individuals who need help.
CTR offers tax debt resolution and tax services for individuals and businesses across the United States. The company uses a three step program to create personalized strategies to help taxpayers settle their IRS debt. The company offers many services, including: state and federal tax debt resolution, IRS audit defense, tax preparation and bookkeeping.