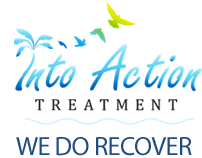 Boynton Beach, FL (PRWEB) March 12, 2013
Into Action Treatment Center in South Florida has just joined the Better Business Bureau of Boynton Beach. The rehab center is located in Boynton Beach, so it was a natural fit for them to be a part of this BBB chapter. With this move, the 1 year old treatment center will be joining the best and most honest businesses in Boynton Beach.
Into Action Treatment will have to abide by the BBB Code of Business Practices (BBB Accreditation Standards), which are rigorous and make sure that every business is operating at the highest level of quality to the consumer. "We are very excited about becoming a member of the Better Business Bureau of South East Florida, having just celebrated our 1 year anniversary, there are lots of amazing things happening at the center, and this is just more great news for us at Into Action," said Andrey Rossin. He is the founder and CEO of Into Action Treatment, which is the only Hyannis format Big Book Step Study treatment center in the world.
"The goal for all of our clients is to come and recover from addiction, whether it is from alcohol or drugs. We know that by partnering with the BBB of Boynton Beach, that we are aligning ourselves with even higher standards and will be able to better serve those addicted in the community and world," said Rossin.
Into Action Treatment is a small 24 bed coed drug rehab center in Florida, that offers holistic and focused treatment solutions. They have a 6:1 ration of clients to therapists, allowing for the most personalized and effective treatment possible. They accept health insurance for substance abuse treatment and offer a limited amount of scholarships each year. For more information about treatment options at Into Action, visit their website or contact them at 1-855-933-6732.