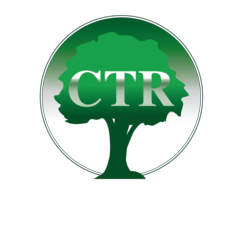 Many customers have already called us to thank us for the information about protecting their data.
Houston, TX (PRWEB) March 20, 2013
CTR's administrators have implemented new protocols this week to help their customers defend against tax identity theft. A growing national concern, identity theft has come to the forefront of CTR's focus. Tax identity theft more than doubled last year according to the Federal Trade Commission. The company has started the new program as a precaution against possible future identity theft attacks.
"This is a growing concern company wide, and nationwide," said a CTR Spokesperson. "Having your tax identity stolen can cause delayed refunds, months of uncertainty and even back tax problems. These new protocols will help to ensure our clients stay safe."
The company has already held instructional meetings for it's employees to begin the new protocols. A list of security measures have also been drafted by CTR's I.T. department. The security measures will protect client Social Security Numbers, credit card information and other information from fraudsters. The company IRS lawyers have been tasked with updating each employee's file to ensure that the information is more secure. Online data exchanges have become the focus for employees to ensure that no client sends their personal information incorrectly.
"We take this very seriously," said a CTR Spokesperson. "These clients are already having problems getting back tax relief, having their identities stolen would cause further financial problems. We have been updating our client's on how to stay protected."
CTR customers have all received packets from the company detailing important steps to take to avoid having their tax identities stolen. The packet describes ways individuals should secure their tax information at home and how to send it to their tax preparer at CTR should information be requested. In addition, customers not using CTR for tax preparation have a guide for determining if a tax service is reputable or not. Customers have been told to contact a tax relief lawyer for further information or questions that need to be answered.
"Many customers have already called us to thank us for the information about protecting their data," said a CTR Spokesperson. "We're excited that these measures have been implemented so successfully and our customers feel secure."
CTR offers tax debt resolution and tax services for individuals and businesses across the United States. The company uses a three step program to create personalized strategies to help taxpayers settle their IRS debt. The company offers many services, including: state and federal tax debt resolution, IRS audit defense, tax preparation and bookkeeping.