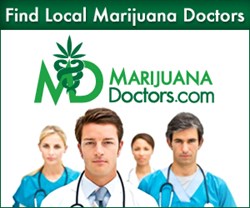 Because of the uncertainty and complications medical marijuana businesses have with web marketing, the MCN is willing to provide free web consultation
New York, NY (PRWEB) March 13, 2013
After the distressed concerns from key medical cannabis industry experts, MarijuanaAdvertising.com objects to be the marketing solution to the Medical Cannabis Network community of members, medical professionals, collectives, dispensaries, delivery services and safe access providers.
The launch of the new service by the Medical Cannabis Network will allow medical marijuana safe access providers to advertise their brand to provide more transparency and search engine visibility while utilizing attractive design principles to increase traffic, conversion rates and patient referrals.
The creation of MarijuanaAdvertising.com evolved from a collaborative engagement of conspiring ideas influenced by the direct voices of MCN members and supporters. This manifestation is a specific result of an intensive unified effort to create a solution based platform enabling safe access providers to express their brand over the internet thereby gaining exposure and advertising to those needing access to medical marijuana.
The introduction of MarijuanaAdvertising.com will allow safe access providers and dispensaries to purchase a professionally designed website, a Search Engine Optimization Tune up, a PowerListing Weblink Enhancement, a Syndicated Press Release, a Social Media Blast to 50,000 fans, Geo-Targeted Coupons, Newsletter Blasts to key consumers in the industry and inclusion into our Web Linking program of our 300 marijuana related web properties. MarijuanaAdveritising.com also offers brand image consultation, marketing placement, logo development, and blog marketing content.
MCN created this service for medical marijuana businesses looking for search engine optimized websites with visually appealing designs. Medical marijuana Doctors, Collective Owners, and Delivery Services stress about the complicated and sometimes expensive process. But with MarijuanaAdvertising.com, it is easy to obtain a professionally design website for a fraction of the cost. MarijuanaAdvertising.com offers these services for a discounted rate if the business joins any of MCN's marijuana mapping or Locator websites. These additional services can be discounted with a business monthly subscription to be compassionate for the non-for-profit canna-businesses.
"After 5 years experience working with medical marijuana start-ups to build prosperous and longstanding relationships with our clientele, it became clear these business needed their own web presence and guidance when it came to online exposure. It is the goal of MCN to organize our clients online efforts through http://mjdashboard.com/ or the PotLocator.com backend, and utilize the unique web scripts to keep medical marijuana non-for-profits updated with menus, booking widgets, verification systems, and doctor patient modules.
Because of the uncertainty and complications medical marijuana businesses have with web marketing, MCN is willing to provide free web consultation, SEO suggestions, keyword analysis, and address any questions or concerns they may have," says John Nicolazzo, COO of Medical Cannabis Network."
If you are interested and would like a free 30 minute consultation about your next website, please call 1-213-4853 and say "PotLocator."