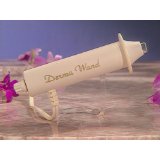 Kelvin Claney, Chairman and CEO stated "We look forward to Mr. Kinnear adding his financial expertise to our board
Wayne, PA (PRWEB) March 12, 2013
International Commercial Television, Inc. (OTCQB:ICTL) ("ICTV" or "The Company") a premier company employing prominently profiled infomercial campaigns to market and brand unique products to the global consumer through multi-channels of distribution, is announcing the following:
ICTV is pleased to announce that effective March 12, 2013, our Board of Directors has appointed William N. Kinnear as a director, bringing the number of directors to three.
Mr. Kinnear is a chartered accountant in Canada, and has over 40 years of experience as a senior officer with a variety of companies, both public and private, in the accounting and financial disciplines. His experience includes the areas of mortgage underwriting and finance, point of sale, steel fabrication, secretarial services, and investments.
Mr. Kinnear is currently Corporate Secretary for a private investment company, and provides corporate secretarial services to a variety of companies, working closely with stock exchanges and security commissions within Canada. Mr. Kinnear has also spent 15 years as President of Corsec Canada, Inc., providing corporate secretary services to small cap public companies.
Kelvin Claney, Chairman and CEO stated, "We look forward to Mr. Kinnear adding his financial expertise to our board. We are confident that Mr. Kinnear will be a valuable asset as we grow our business and broaden our investment base in the years to come."
International Commercial Television, Inc.'s stock is now listed on the OTCQB with the ticker symbol of ICTL. OTCQB consists of nearly 4,000 emerging companies that are current in their reporting obligations to the SEC or a U.S. banking regulator.
The OTCQB provides investors and broker-dealers an electronic trading environment. Investors can trade OTCQB securities through their personal choice of broker-dealer and obtain real-time stock quotes from most online broker-dealers such as E*Trade, Fidelity, TD Ameritrade, Schwab, and Scottrade.
About International Commercial Television, Inc.
Headquartered in Wayne, Pennsylvania, International Commercial Television, Inc. is a rapidly expanding global consumer products company marketing unique and effective products in clearly defined market segments particularly health and beauty, fitness and leisure sports and children's products, with distribution channels in place in over 35 countries worldwide. The Company utilizes a distinctive marketing strategy and multi-channel distribution model to develop, market, and sell their products. Marketing and distribution of the Company's products is done through infomercials, live home shopping television, specialty outlets, online shopping, and other forms of distribution.
Forward-Looking Statements
The matters discussed in this press release may contain "forward-looking statements" (as defined in the Private Securities Litigation Reform Act of 1995). The Company intends that the safe harbor provisions of Section 21E of the Securities Exchange Act of 1934, as amended, and Section 27A of the Securities Act of 1933, as amended, apply to forward-looking statements made by ICTV. Undue reliance should not be placed on forward-looking statements as they may involve risks and uncertainties. The actual results that ICTV achieves may differ materially from any forward-looking statements due to such risks and uncertainties.
FOR FURTHER INFORMATION PLEASE CONTACT:
International Commercial Television, Inc.
Investor Relations
1-484-598-2300
Email: info(at)ictvonline(dot)com
Website: http://www.ictvonline.com