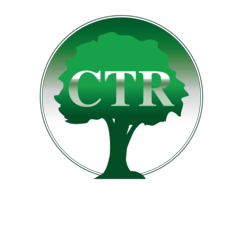 Here at CTR, we want to provide taxpayers with a personalized solution to their tax debt.
Miami, Fl (PRWEB) March 17, 2013
Unpaid income taxes are the kind of problem that only grows with time. CTR's tax professionals have recently developed a new program to offer more of their clients help with tax debt. The company has defended thousands of taxpayers in the past and, in an effort to strengthen their services, has redesigned its tax relief program. There is a big push within CTR to get this new program out to all of its offices. However, the company is rolling it out slowly at first to make sure that it is well received by both the staff and client base.
"Here at CTR, we want to provide taxpayers with a personalized solution to their tax debt. In order to do that well, we've had new procedures drafted up by our tax relief lawyers. Now that the new program has been implemented at a few offices, we are beginning to receive feedback on the service's effectiveness. The next step is to get everyone on board, which you can expect to see happening very soon," said a CTR representative.
CTR's tax debt division is excited to see how this new program will impact the turn-around time for resolutions. With a more efficient investigation procedure, the company expects to see taxpayers reaching a resolution option faster than ever before. Similarly, applying for Power of Attorney has been moved up to earlier in the process to help the Philadelphia tax lawyer to get client records in a more timely fashion. As the investigation portion of the program is shortened, the proposal can be submitted to the IRS more rapidly, allowing for the Revenue Officer to get all of the forms they need to accept the agreement.
There is a dedicated team of tax experts at CTR's main office that are going through the feedback issued from each location that has been using the new program. Taxpayers and attorneys alike have been commenting on the new service in regards to effectiveness and ease of implementation, among other factors. This input will also be used by CTR's wage garnishment lawyer as the basis for a new program that the team will be launching within the coming months.
CTR offers tax debt resolution and tax services for individuals and businesses across the United States. The company uses a three step program to create personalized strategies to help taxpayers settle their IRS debt. The company offers many services, including: state and federal tax debt resolution, IRS audit defense, tax preparation and bookkeeping.