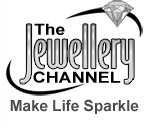 At TJC, we wanted to usher in cheerful spring a little sooner to give our customers something to smile about. We expect our glorious orange opal collection to do just that
(PRWEB UK) 13 March 2013
Starting this weekend (Friday, March 15), The Jewellery Channel(TJC) is unveiling a must-have selection of bracelets, rings, pendants and earrings featuring exquisite orange opal gemstones.
Jewellery enthusiasts who are always on the lookout for something fresh, original and exciting will be dazzled by the orange opal collection on offer at TJC's website and TV shopping channels.
While orange opal is not as well-known as some of the other opal varieties, shoppers will find their vibrant allure hard to resist. These gems are also the perfect choice for fashion trend setters, since their gorgeous hue matches the Pantone 2013 spring colours perfectly (nectarine being 'THE' colour to splash out in this spring).
What further makes orange opal a superb buy is that these gems are found in very limited supplies - only 2% to 3% of those found display the vivacious orange hue that is suitable enough for discerning jewellery collectors, and these are then given a special sugar treatment to enhance their brilliance even further.
An interesting fact about opal gemstones is that in 2008 deposits were found on Mars. This was an exciting discovery for NASA since opals are largely comprised of water, which means that Mars must once have been a 'wet' planet capable of supporting life.
In addition, the ancient Arabians believed that opal fell from the heavens in flashes of lightening, while the Romans saw opals as a symbol of hope and purity. Even today, these outstanding gems are thought to boost inspiration, enhance creativity, ease inhibitions and strengthen memory. The colour orange itself also symbolises vitality and endurance.
Just some of the exciting orange opal jewellery soon on offer at TJC is the beautifully crafted flower design pendant and a pair of captivating earrings featuring no less than ten of these vivacious gems, each for just £49.99. Jewellery connoisseurs will further be pleased to find an exquisite orange opal bracelet for only £199.99.
TJC is able to offer such excellent affordability as part of a conglomerate that hand-craft many of their own items. This, in addition to the wide variety and superb quality of the jewellery that they offer, has ensured their consist rise in popularity – the TJC shopping network broadcasts to 30 million homes in the UK and Republic of Ireland alone.
Shoppers will also find TJC's website convenient, since they can easily hunt down the perfect jewellery item using tick-box search criteria, including type (earrings, pendant, ring or bracelet), price range, material (gold, silver etc.) and carat weight.
CEO of The Jewellery Channel, Sri Burugapalli, commented on their upcoming orange opal offering: "I think we have all had enough of dull, icy winter – everyone is counting the days until the summer sunshine makes an appearance. At TJC, we wanted to usher in cheerful spring a little sooner to give our customers something to smile about. We expect our glorious orange opal collection to do just that."