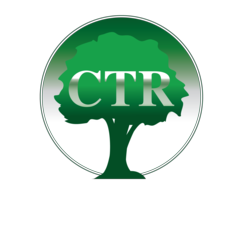 We don't want to offer some cookie-cutter solution to our clients' problem.
Charlotte, NC (PRWEB) March 18, 2013
There are thousands of cases of tax debt collection every year. CTR's tax experts have recently launched a new service to set taxpayers up with federal and state tax payment plans in order to avoid collection activities. This new program is expected to be more effective than previous versions due to its emphasis on personalized support. Those two words, "personalized" and "support", are the two pillars of the program's creation. The company's tax debt relief team developed this service based on the notion that everyone deserves a settlement plan that is tailored to their needs.
"We don't want to offer some cookie-cutter solution to our clients' problems. Our company prides itself on taking care of taxpayers with an extreme attention to detail. When we are approached by someone with a federal tax problem, we're going to take the time to get to know them. By finding out what an individual is like, we can match them up with a payment plan that will take care of all of their concerns while still settling their tax debt," stated a CTR spokesperson.
CTR's tax experts stand behind the claim that they provide everyone with personalized tax debt relief. This new program proves that concept by incorporating questionnaires, free consultations and an interview-style meeting to find the story behind the unpaid income taxes. With all of this information, an assigned tax expert under the new service can choose the right option for settlement.
By choosing an appropriate solution for each individual, CTR hopes to help taxpayers avoid any collection activities like a notice of federal tax lien. This new program will successfully meet that goal by allowing each individual to work with a tax professional to define the terms of their agreement. Choosing aspects of the contract such as payment amounts and dates will help to guarantee that a client will see their program through to the end.
Support is the second major tenet of CTR's new collection prevention program. The company has set up a follow-up protocol that ensures that a caring tax professional will be there for their client from start to finish. "When you sign up for this new service, we will get you set up with an IRS debt settlement that works for you. However, our support doesn't stop there. Until your last payment is made and you have no more concerns or questions, our tax debt experts will be there for you. If the personalization is the heart of our newest program, the support is the backbone."
CTR offers tax debt resolution and tax services for individuals and businesses across the United States. The company uses a three step program to create personalized strategies to help taxpayers settle their IRS debt. The company offers many services, including: state and federal tax debt resolution, IRS audit defense, tax preparation and bookkeeping.