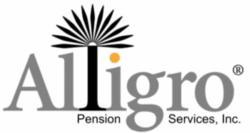 IPA is a great fit for us. They've proven their commitment to excellent client service for decades, said Steve Greenbaum, President of Altigro Pension
Fairfield, NJ (PRWEB) March 13, 2013
Altigro Pension Services, Inc. of Fairfield, NJ, a leading retirement consulting and administration firm, is proud to announce its merger with IPA Northeast, LLC of Cranford, NJ. The combined company will operate under Altigro's name and will provide a wider array of retirement plan services to more than 750 employers.
Both IPA and Altigro were established in the early 1970's and have long track records of providing actuarial consulting and third party administration of qualified retirement plans. "IPA is a great fit for us. They've proven their commitment to excellent client service for decades," said Steve Greenbaum, President of Altigro Pension. "IPA's experienced team will help us grow our client offerings."
"Altigro shares the same values we do and embraces the same commitment for excellent service," said IPA President and founder Marvin Scherb. He continued, "We're excited to contribute to Altigro's goal to enhance and expand the company's service to clients."
Altigro and IPA both use SunGard's Relius Administration software and look forward to a smooth transition for clients. "We're committed to making this seamless for IPA clients and we have the right people and tools to make it happen," said Greenbaum. In addition to maintaining platform consistency, Altigro intends to retain many of IPA's staff.
About Altigro Pension Services
Based in Fairfield, NJ, Altigro works with brokers and financial advisors to provide consulting, plan design, administration, and compliance services for qualified retirement plans. The company has delivered expert service in 401(k) as well other defined contribution and defined benefit plans since 1974. To learn more, visit http://www.altigro.com.