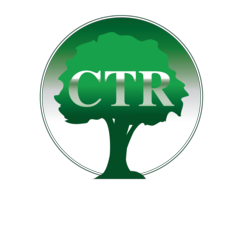 Our tax resolution services have been very successful for thousands of taxpayers.
Seattle, WA (PRWEB) March 17, 2013
The tax relief professionals at CTR are excited about the new expansion of their tax preparation department this week. The company has a longstanding reputation of providing tax resolution services to customers with IRS debt problems, but has had an increase in demand for tax preparation assistance. The customers and clients of CTR have needed tax preparation services to become compliant with their income tax returns for current and previous years. The new hires will assist the current client base as well as handle a growing tax preparation customer base. Customers are referred to the company's tax preparation service nationwide, including CTR's tax attorney in Alaska.
"Our tax resolution services have been very successful for thousands of taxpayers," said a CTR Spokesperson. "We're now seeing more individuals come to us and ask for just tax preparation. They know that our tax specialists will help them avoid having IRS problems, and there's value in that confidence."
The tax lawyers in Alaska who work with CTR have made a statement expressing their excitement that they will be able to provide a fuller service for their customers. CTR's current clients have IRS problems and rely on tax preparation to ensure that they receive refunds, become compliant with their past tax returns and are eligible to receive relief.
Other CTR offices are excited about the news as well, including CTR's Stanton tax lawyers. The Orange County offices have been calling clients for the past week to remind and inform them of the importance of starting the tax filing process early. Taxpayers who fail to file or fail to pay their income taxes will end up owing tax debt, facing IRS collection actions and further complicating any existing federal tax problems. Employees have seen failure to pay and failure to file cases affect their hard work while working at CTR in the past.
"Our California partners have been very proactive about contacting their clients and making sure that tax preparation is the focus," said a CTR Spokesperson. "From our tax attorneys in Agoura Hills to our attorneys in Stanton and nationwide, this is a priority from now until April 15th. And I think the expansion of our tax preparation department is the best example of that."
CTR offers tax debt resolution and tax services for individuals and businesses across the United States. The company uses a three step program to create personalized strategies to help taxpayers settle their IRS debt. The company offers many services, including: state and federal tax debt resolution, IRS audit defense, tax preparation and bookkeeping.