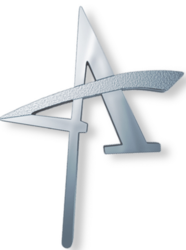 Tampa, FL and Denver, CO (PRWEB) March 28, 2013
Web design agency, Bayshore Solutions received a 2013 Silver ADDY® Award for excellence in the benefit crossroads® insurance company website design. Sponsored by the Tampa Bay Chapter of the American Advertising Federation (AAF), the ADDY® Awards honor exceptional performance in advertising and cultivate the highest creative standards in the industry. With 60,000 entries, the ADDY® Awards are the nation's largest advertising competition.
Winners were selected from categories in arts & sciences, digital advertising, and copywriting. Entrants included digital professionals from advertising agencies, PR firms, financial and educational institutions. Awards were presented on February 28 at the 2013 ADDY Gala Night 2013 held at TECO Plaza and Tampa Theater.
Bayshore Solutions' winning web design was created for benefit crossroads to integrate Salesforce CRM and enable Click-to Sale Visibility through the insurance company website. benefit crossroads specializes in helping people choose individual health insurance products and supplemental insurance products.
"It is an honor to receive such high industry recognition from the Tampa Bay AAF," said Kevin Hourigan, President and CEO of Bayshore Solutions. "Excellent design crafted with functionality to drive superior results for our customers' businesses is the goal we reach for with every website we build."
To learn more about benefit crossroads' award-winning website, visit: http://www.bayshoresolutions.com/portfolio-home/bayshore-solutions-awards/2013/aaf-2013-silver-addy-award.aspx.
About Bayshore Solutions
Web design and digital marketing agency Bayshore Solutions, offers award-winning capabilities in custom web design, website development, e-commerce and Internet marketing. Founded in 1996, the web site design company has delivered custom web applications and interactive marketing services throughout the USA and internationally. Headquartered in Tampa, the firm has a web development and Internet marketing delivery team located in its Denver, Colorado office and physical offices accessible to Orlando, Miami, Fort Lauderdale, Dade County and Broward County in Florida. Bayshore Solutions integrates technology and internet marketing services to ensure measurable results for clients. For more information about Web site design and internet marketing services visit http://www.BayshoreSolutions.com.
# # #