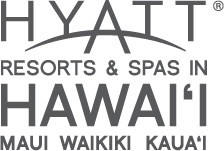 Honolulu, HI (PRWEB) March 13, 2013
Following another year of excellence offering the best in Hawaiian hospitality, Hyatt Resorts & Spas in Hawaii have received the prestigious honors of an AAA Four Diamond Rating for each individual island property. The selective rating was awarded to every Hyatt Hawaiian resort property – Hyatt Regency Maui Resort and Spa, Hyatt Regency Waikiki Beach Resort and Spa, and Grand Hyatt Kauai Resort and Spa.
The AAA Diamond Ratings are awarded yearly, after a collection of anonymous AAA inspectors visit and evaluate properties across North America. Only the highest quality hotels and resorts offering luxurious amenities and world-class service receive a Diamond Rating, and Hyatt resorts in Hawaii have been consistently awarded with the honor since 1991.
"Hyatt was one of the first major hotel brands to put down roots in Hawaii, and the recent AAA Four Diamond recognition at our Oahu, Maui and Kauai properties affirms the collection as one of the premier resort brands in Hawaii," said Jordan Meisner, Senior Vice President of Field Operations at Hyatt Hotels.
Property highlights include:
Hyatt Regency Waikiki Beach Resort and Spa – Four Diamond Rated Since 2008
For the sixth year in a row, Hyatt Regency Waikiki Beach Resort and Spa has been awarded AAA's prestigious Four Diamond Award. Throughout the years the resort has continued to exceed in delivering a luxury experience complete with a high level service – standards that have assisted the hotel in receiving this selective recognition.
In the spirit of providing the best the islands have to offer, Hyatt Regency Waikiki Beach recently completed a $13 million renovation that has reinvigorated the property, and ensured the resort remains at the forefront of Hawaiian destination travel. In late 2011, the property unveiled a transformed third floor common area, two exciting restaurants – Japengo and Shor, a refreshed poolside lounge and bar, an upgraded pool deck, and an entirely new Regency Club Lounge.
Hyatt Regency Maui Resort and Spa – Four Diamond Rated Since 1995
When Hyatt Regency Maui Resort and Spa opened in 1980, it set the bar for high-end resort destinations and invited guests to an oceanfront experience embodying the essence of Maui. The property's trendsetting indoor-outdoor atrium-style design, extensive gardens, water playgrounds and unique cultural programs created a 'resort-as-destination' model that has since been emulated around the world. More than 30 years later, the property continues to offer unparalleled cultural, dining, relaxation, and spa experiences, that have garnered national acclaim and recognition.
Hyatt Regency Maui's continued efforts for excellence in all categories has helped the resort earn a Four Diamond Rating from AAA. The resort was recently named the "Best Hotel in the World for Stargazing" by CNN Go, an accolade highlighting the property's unique Tour of the Stars experience – a cultural program that gives guests the opportunity to explore the stars on the resort's rooftop astronomy deck. In January 2013, Conde Nast Traveler recognized Spa Moana, the resort's full-service spa, as one of the Top 270 Spas in the United States, while in 2012 Maui No Ka Oi awarded Japengo, Hyatt Regency Maui's on-site restaurant and Maui's favorite Pacific-Rim dining destination, their Silver Aipono Award for Best New Restaurant and Best Sushi.
Grand Hyatt Kauai Resort and Spa – Four Diamond Rated Since 1991
Grand Hyatt Kauai Resort and Spa is an island resort in paradise, featuring newly renovated guest rooms, lush tropical gardens, and the infinite amenities demonstrative of a Four Diamond property. The resort presents a myriad of options for each guest to create their own personalized retreat, with the luxurious Anara Spa, championship golf courses, fine dining destinations, and authentic luau.
Grand Hyatt Kauai has proved its excellence throughout the years by continually being recognized as the best in the resort category. 2012 alone saw the resort's inclusion on Conde Nast Traveler's Gold List as the #1 Hotel on Kauai; recognition as one of Travel + Leisure's "Top 500 World's Best Hotels"; The Knot's "Best of Weddings"; and the designation as one of Conde Nast Traveler's "Top 125 Golf Resorts in the United States."
Hyatt Resorts and Spas in Hawaii
A hospitality pioneer in Hawaii beginning with the opening of Hyatt Regency Waikiki Beach Resort and Spa on Oahu in 1976, Hyatt Resorts and Spas in Hawaii offer guests the opportunity to discover the best the Hawaiian Islands have to offer. With premier beachfront locations, spanning the islands of Oahu, Maui and Kauai, Hyatt's four Hawaii properties offer innovative guest programing representing Hyatt's renowned brands – Grand Hyatt®, Hyatt Regency®, Hyatt Place®. For more information, please contact 800.55.HYATT or visit http://www.hyatt.com/hyatt/resorts/hawaii.