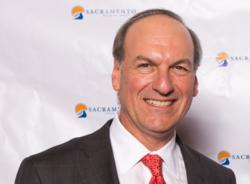 it was been a great season, but we are excited at the quality of speakers we will bring to Sacramento next year
Sacramento, California (PRWEB) March 27, 2013
The Sacramento Speakers Series is set to release the names for next season's line-up on Tuesday, April 2nd when Dr. Robert Ballard speaks at the Community Center Theater, located in downtown Sacramento. The lecture series is a platform for contemporary insights from some of today's leading figures set in a candid and relaxed setting. Ballard wraps up this year's season as the sixth speaker in the series line-up and patrons are eager to know who will be coming to Sacramento next.
The subscription based series has reported receiving many suggestions from patrons regarding who they would like to see next season. These suggestions are received largely through feedback surveys which are sent out following each speaking engagement through email and social media channels, Facebook and Twitter. Some of the more popular names have been shared with the audience by Mitchell Ostwald, Managing Principal of the speaker series, during his opening remarks in past events. Ostwald states that "it was been a great season, but we are excited at the quality of speakers we will bring to Sacramento next year."
The Sacramento Speakers Series has hosted some top national and international figures throughout its eight seasons. Some names include Mikhail Gorbachev, Tim Russert, Doris Kearns Goodwin, Cokie Roberts, General Colin Powell, Laura Bush, Condolezza Rice and President Bill Clinton. This upcoming season is sure to be no exception as the series brings more big names to Sacramento.
This event will be held at the Community Center Theater in Downtown Sacramento at 8:00 pm on Tuesday, April 2nd. Doors open at 7:00 pm.
For more information about the Sacramento Speakers Series and the 2012-2013 Season visit them online at sacramentospeakers.com