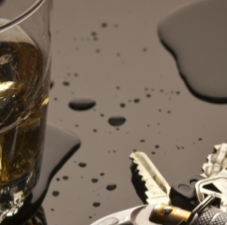 Bloomington, Minnesota (PRWEB) March 13, 2013
Kans Law Firm, LLC, a criminal defense firm serving the entire Twin Cities area, has noted recently released alarming statistics about traffic deaths in 2012. Minnesota experienced peak numbers of traffic fatalities last year, Kans Law Firm explains, with 378 traffic deaths in the state. This number is up from 2011's 368 deaths as reported by the Minnesota Department of Public Safety.
"These new statistics underscore the importance of all Minnesotans to take due care when operating a motor vehicle on our public roadways," attorney Douglas Kans says. "Drivers need to take the necessary precautions to avoid all distractions while driving and certainly if you are going to drink alcohol, make sure there is a designated sober driver."
Kans, who regularly represents clients who have been arrested for driving under the influence (DUI), notes preliminary figures that state 27,000 drivers were arrested for DUI last year in Minnesota. Since one-third of Minnesota's driving-related deaths are related to drunk driving, Kans Law feels it is important to remind Minnesotans of the dangers of driving while intoxicated.
Representing DUI and DWI clients on everything from license suspension to court processing, Kans has personally seen the personal impact a DUI can have on the person involved, as well as his or her loved ones. The financial cost and possible jail time is only the beginning. As Kans Law Firm has found, a DUI conviction can remain on a person's record for the rest of that person's life. It creates an indelible criminal record that can keep someone from being employed, getting deals on auto insurance, or getting auto insurance at all.
These lifelong ramifications are only compounded if an accidental death happens at the hands of someone under the influence. Vehicular manslaughter is a serious charge that can result in years of jail time if the accident is the result of negligence. Fines and license revocation are additional consequences. Kans emphasizes the importance of letting someone else drive or calling a cab if a person has to go somewhere after drinking.
Kans Law Firm, LLC represents clients in a variety of criminal cases. In addition to DUI cases, Kans handles clients who have been charged with assault, theft, drug crimes, probation violations, and more. Kans, who represents clients on both felonies and misdemeanors, has gained a reputation in Minnesota as a respected criminal attorney.
With the slogan, "bad things happen to good people," Kans is quick to assure clients that one mistake does not make someone a bad person. He helps clients understand the court process and what they can expect based on the charges. Kans has more than 15 years of experience practicing law in Minnesota. Along with his associate attorney, Robert H. Ambrose, Kans strives to provide the best possible defense to Minnesota residents who need it.
To set up an appointment with Kan Law Firm, LLC, visit the firm's website at http://www.kanslaw.com/ or call 1.952.835.6314.