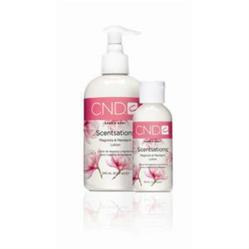 We are professionals who serve professionals. The beauty industry is a demanding and exacting environment. We are not simply in the business of selling nail polish
(PRWEB) March 12, 2013
eNail Supply, the popular online store for beauty products for hands, feet and nails are gearing up for another major stock expansion at their base of operations. The company, who serve countless beauty professionals and customers around the world, announced their stock expansion plans recently.
The eNail Supply management team have been using their forecast figures to gauge the stock levels they will require for Spring and during the coming Summer months. Top brands like Zoya nail polish, Creative nail design and Creative Scentsations have all been targeted as in nned of a stick level boost.
CEO of eNail Supply, Mr Sudeep Arya spoke about this next stage in his company's growth, "We are professionals who serve professionals. The beauty industry is a demanding and exacting environment. We are not simply in the business of selling nail polish. We know that our role here is to anticipate fashions, trends and the needs of our customers. Without keeping our finger on the pulse of what is happening in the beauty world, we would not be able to meet our customers' needs. Brands like Creative nail design and Zoya nail polish are staple stock items for the beauticians we serve. While Creative Scentsations is a top seller amongst the many housewives we can count as valued customers. This expansion will ensure that there is plentiful stock of all the favorites our customers want, when they want them."
Recent sales figures showed that their top selling brands were selling out faster than replenishment stocks could be delivered. The company took the decision to increase stock to avoid any chance of leaving their customers waiting or disappointed.
Mr Arya went on to say, "Our customers are very important to us. If we don't have the stock they want straight away, we know they will have to go elsewhere for it. That is something the management team want to avoid. Our business is centred around and built upon customer service where we put them first every time."
eNail Supply are planning to further increase the stock levels of other leading beauty brands over the coming months. However, they intend to always gauge any expansion with careful consideration of sales figures, customer demand and the trends in the beauty industry.
This level-headed and careful approach to expansion seems to be one of the main reasons the company are continuing to go from strength to strength.
About eNail Supply
eNail Supply supplies professional and salon-quality beauty products for the hands, feet and nails. It stocks a huge rand of cheap nail polish brands including Creative nail design and Creative Scentsations, the whole range of Essie nail polish and Zoya nail polish, all from the popular online store and shipped worldwide. eNail Supply provide nail supplies online to licensed nail technician, aesthetician, depilatory professionals and beauty consultants as well as regular shoppers. It offers worldwide delivery and complimentary help and advice from a team of qualified technicians. Detailed information about discounted products can be found on the website.