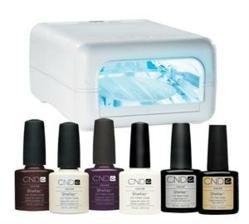 I am very proud of my entire team and all we have achieved so far. Our new recruits will be made welcome as they join us
(PRWEB) March 13, 2013
eNail Supply, the retailer and online store for top selling beauty brands is getting ready to celebrate the arrival of new team members. Steadily growing sales figures over the last year have seen the company increase stock levels, storage facilities and make improvements to their internal systems. Now the new additions to the eNail Supply family will finish off what has been an year of growth and new development for the company.
The new staff will be in position shortly and their first task will be to familiarize themselves with the latest top brand offers like the entire range of wholesale Essie nail polish and all the available shades in the Zoya nail polish collection. This won't be an easy task, say the management team. Both ranges are large and they carry a wide variety of shades and polishes. However the company say they are certain that the new team members will rise to the challenge.
CEO of eNail Supply, S Arya is pleased to welcome the new team members, saying, "This has been an amazing year for eNail Supply! I am very proud of my entire team and all we have achieved so far. Our new recruits will be made welcome as they join us. Yes, training will be intense, since we have such a wide variety of beauty brands for them to learn about. I have asked that they pay particular attention to the new Creative Nail Design and CND Shellac products which are out for the Spring and Summer. We all welcome our new staff and wish them well. We look forward to working with them and enjoying a busy and fruitful year together."
eNail Supply have already had to take on staff during this financial year. The new recruits then were specifically to help out with their expanded Customer Service team. The new team members this time will be placed in a variety of internal departments within the company where extra helping hands are needed.
The stock department is one such are where new staff are headed. They will be ensuring the new wholesale Essie nail polish and Zoya nail polish ranges are in plentiful stock and ready for shipping as soon as new orders come in. The Creative nail design and CND Shellac ranges have already been consigned into stock so the new recruits will need to familiarize themselves with those brands too. And management say there will be no down time in their service while they train the new staff.
All the new team members will be paired up with a veteran eNail Supply team member so they can learn the ropes first hand.
The company will be providing all the support and training to their new recruits and ensuring they settle in and feel welcome. To seem eNail Supply do not only look after their customers but their staff too and it is surely one of the main reasons for their success.
About us.
eNail Supply supplies professional and salon-quality beauty products for the hands, feet and nails. It stocks a huge rand of brands like the popular brands, including wholesale Essie nail polish, Zoya nail polish, CND Shellac and the Creative nail design range, for shipping worldwide. eNail Supply supplies to licensed nail technician, aesthetician, depilatory professionals and beauty consultants as well as regular shoppers. It offers worldwide delivery and complimentary help and advice from a team of qualified technicians.