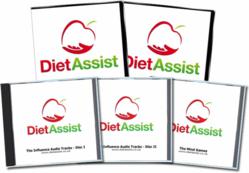 This dirty little secret has been known for decades. However, we have decided to blow the lid on it because, although useful at times, it can give a false impression of weight loss
London, UK (PRWEB UK) 12 March 2013
After the success of their "how to lose weight in a month" post, they have followed it up by exposing how fast weight loss is achieved at the start of most diet plans in their advice on how to lose weight in a week.
Many people can lose anywhere between 8-12 lbs (3.5-5Kg) in the first couple of weeks on a diet. This, of course, is a great motivator and the dieter enjoys a fantastic high at first. But after the initial rapid drop, most people are crushed by a return to their original weight or even a weight gain. This of course is the pivotal point, and the point where a lot of people fall by the wayside.
According to DietAssist, there is a very specific reason for this huge initial weight loss and they offer advice which can help virtually anyone to lose around 6-7 kg in a week. The advice is aimed at people who may need to squeeze into an outfit that might have got a bit tight in the recent months, or perhaps they want to look great at a particular event or function.
The best thing about this trick is that it works pretty much every time, but the bad thing is that it is responsible for much of the perceived yo-yo dieting. However, there is no evidence that it causes any harm in any way and sometimes it is just what is needed for short-term weight loss.
Paul Howard, from DietAssist, says "This dirty little secret has been known for decades. However, we have decided to blow the lid on it because, although useful at times, it can give a false impression of weight loss - and from a psychological point of view it can derail the efforts of someone who starts a diet fully motivated."
Howard continues, "At DietAssist, our programme is about creating the optimum psychological environment for dieters to succeed and maintain essential weight loss and this effect undermines that goal. We have exposed it so that people are forewarned and forearmed."
The DietAssist programme is the result of over 20 years experience of helping people to lose weight effectively, and uses the latest psychological techniques to avoid the self sabotage and demotivation that dieters commonly experience.
The DietAssist programme helps dieters strengthen their motivation and resolve, and creates the optimum psychological state for success. It is designed to work alongside any weight loss programme or sensible eating plan.