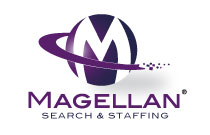 Our IT and Administrative divisions will enhance Magellan's services for job seekers
Philadelphia, PA (PRWEB) March 13, 2013
Magellan Search & Staffing is pleased to announce their expansion into IT and Administrative staffing and direct hire recruiting. Launched January 1, 2013, the two divisions further solidify Magellan's position as a leading tri-state search and staffing firm.
One of America's top independent entrepreneurial companies, Magellan is no stranger to growth. In addition to winning a coveted spot on the 2012 Philadelphia 100 List, the Plymouth Meeting-based staffing and search firm was also named to the prestigious 2012 Inc. 500|5000 List. Magellan was also honored with the Best of Staffing 2013 for both Clients and Talent.
Not content to rest on their laurels, Magellan continued to push their frontiers by expanding their services. "We launched the IT and Administrative divisions this year to provide more complete service to our clients," says Matthew Kenefic, Founder and President of Magellan Search & Staffing. "The divisions are a natural extension of our existing Accounting, Finance, Mechanical and Renewable Energy divisions, making us a comprehensive source for all our clients' search and staffing needs."
In addition to providing broader staffing solutions for clients, Joe Nicolas, CEO and Managing Partner of Magellan says, "Our IT and Administrative divisions will also enhance Magellan's services for job seekers. With increased employment opportunities in a wider range of industries, we can now match more top candidates with meaningful work."
About Magellan Search & Staffing
Magellan Search & Staffing has offices in Plymouth Meeting and Philadelphia, PA. Magellan has a reputation for excellence in Pennsylvania, New Jersey, and Delaware, and throughout the continental United States.
Magellan has strategically expanded its search and staffing services, placing Accounting & Finance, Administrative, IT, Mechanical Services and Renewable Energy professionals into rewarding direct hire, consulting, contract, and temporary positions.
In recent years, our company has won a number of coveted business awards, including being named to the 2013 Best of Staffing Lists for Clients and Talent, 2012 Inc. 500|5000 list, the 2012 Philadelphia 100 List, and the 2013 Top Executive Recruiters list.
Magellan Search & Staffing's success is attributed to the high level of professionalism, ethics, and the innate ability of our recruiters to understand the unique needs of both clients and candidates.
###
If you would like more information, or want to schedule an interview with Magellan Search & Staffing, please call 610.941.0100, e-mail Brittan Anderson at success@magellansearchgroup.com or visit Magellan on the web at magellangroup.com.