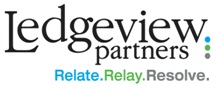 By tying everything together, our clients now have access to quick, complete and up-to-the-minute information that will help them better manage their business and maximize every sales opportunity.
Appleton, WI (PRWEB) March 13, 2013
Ledgeview Partners and its team of Gold-Certified Microsoft Dynamics® CRM consultants has introduced a custom software product that was specifically built – and can be further tailored to each business type – for distributors in the oil and gas industry. To learn more about the product, registration is open for a webinar on Wednesday, March 20 from 10:00-11:00 a.m. CST that will feature a live product demo.
This new product combines powerful customer relationship management capabilities with industry-specific tools for sales, marketing and customer service. It was designed for use by various businesses, including those dealing with retail gasoline, commercial diesel delivery, lubricant distribution, home heating oil and renewable energy sources.
Several features in the user-friendly oil and gas CRM software from Wisconsin-based Ledgeview Partners were included to simplify common business challenges that can otherwise prove to be time-consuming and labor-intensive. Some of those include:

Managing the sales pipeline – By automating the entire process from prospect opportunity to closed deal, management can better track individual leads and know exactly where prospects fall within the sales pipeline. The CRM software also makes it easy to measure productivity and sales performance by team member.
Back office data integration – As Ledgeview Partners found through in-depth customer interviews, many businesses in the oil, gas and energy distribution industry are still tracking sales information through hand-written notes or basic software programs with limited functionality. The new CRM software program makes it possible to upload all sales data and share through versatile report generation options.
Oil and gas equipment tracking – Built-in software features allow users to automatically manage equipment placement, maintenance and repairs from location to location, including gas pumps and tank storage.
Station management – Unique to oil and gas distributors, this module organizes building, compliance and personnel details. It can also be used to track internal equipment updates and vendor-provided services.
Doug Fissell, Co-founder and Vice President of Sales at Ledgeview Partners, said the custom oil and gas product was created to improve overall efficiency and communication through integration. "In building this CRM software, we aimed to address the biggest pain points that distributors face in the oil and gas industry."
The effective management of separate sales, marketing, customer service and accounting databases was found to be one of those hurdles. "By tying everything together, our clients now have access to quick, complete and up-to-the-minute information that will help them better manage their business and maximize every sales opportunity," Fissell explained.
In terms of other features specific to sales, the CRM product provides options for territory planning, actionable analytics, streamlined goal management and forecasting. It also integrates with Microsoft Outlook® and Office® and supports mobile sales.
Ledgeview Partners delivers customer relationship products and services for small-to-enterprise sized businesses in a variety of industries. The company applies its proven business development expertise and industry-leading Microsoft Dynamics® CRM technology in the development and execution of inside sales and customer care strategies that lead to enhanced revenue, stronger customer relationships and higher profitability for its clients. Ledgeview Partners is a Microsoft Partner with a recognized gold competency in Microsoft Dynamics CRM and a member of the 2012 President's Club for Microsoft Dynamics. Headquartered in Appleton, Wis., Ledgeview Partners serves businesses throughout the United States. For more information, call (920) 560-5571 or visit our website.