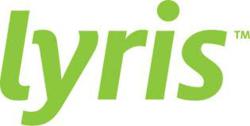 Roy is a charismatic and dynamic leader who brings tremendous experience to Lyris.
EMERYVILLE, Calif. (PRWEB) March 12, 2013
Lyris, Inc. (LYRI), the global digital marketing expert, today announced that its Board of Directors has appointed Roy Camblin as president and chief executive officer. Mr. Camblin has served as a company director since February 2012 and was appointed chairman of the board in October 2012. The board has also accepted the resignation of Wolfgang Maasberg as the company's president, CEO and member of the board of directors. Mr. Camblin will assume executive responsibilities effective immediately.
"Roy is a charismatic and dynamic leader who brings tremendous experience to Lyris," said Ty Comfort on behalf of Lyris' Board of Directors. "His unique ability to inspire individuals and lead through change is exactly what we need at this stage of our company's growth. We are confident that with Roy at the helm Lyris will continue on a path of success."
Mr. Camblin brings significant executive management experience to Lyris, having served as chief information officer at Oracle, vice president of global operations and technology at Citigroup, and senior vice president of engineering at Zebra Technologies. At Oracle, Mr. Camblin was responsible for all internal technologies and infrastructure globally. At Citigroup's Investment product division, Mr. Camblin was responsible for all operations and technology in 100+ countries. Mr. Camblin has also held CEO and other senior executive positions with other industry leaders including Wells Fargo, Navis/Zebra Technologies and Charles Schwab. Prior to his successful business career, Mr. Camblin spent 12 years as an officer and flight instructor with the U.S. Air Force.
"I am thrilled to be leading such a talented team through this next phase of growth," said Mr. Camblin. "The impressive technology and customer momentum combined with the innovative culture and energy at Lyris is exciting. The monumental shift in data-driven marketing and deep customer analytics represent a massive opportunity and Lyris is well positioned to lead this market."
Mr. Comfort concluded, "We want to thank Wolfgang for his years of service to Lyris. Since joining the company in 2010, Wolfgang has successfully aligned the company's operational cost structure with revenues, and assembled a world-class leadership team that continues to deliver highly innovative digital marketing solutions. We wish Wolfgang the best in his future endeavors and welcome Roy into his expanded leadership role."
About Lyris
Lyris, Inc. is a leading global provider of digital marketing solutions that helps companies engage with customers in more meaningful ways. Lyris products and services empower marketers to design, automate, and optimize data-driven interactive marketing campaigns that facilitate superior engagement, increase conversions, and deliver measurable business value. Lyris' high-performance, secure and flexible digital marketing platforms improve marketing efficiency by providing automated digital message delivery, robust segmentation, and real-time social, mobile, and interaction analytics. The Lyris solutions portfolio is comprised of both in-the-cloud and on-premises solutions - Lyris ONE, Lyris HQ, Lyris LM- combined with customer-focused services and support.
Forward Looking Statements
This press release includes forward-looking statements, as defined in the Private Securities Litigation Reform Act of 1995 (PSLRA), that reflect our current views with respect to future events and financial performance, and that are subject to many risks and uncertainties. These forward-looking statements include material in quotations from management, including our estimate of our addressable market. Statements that include word such as "expects," "intends," "plan," "believe," "project," "estimate," "may," "should," "anticipate," "will" and similar statements identify many of our forward-looking statements.
Many factors could cause actual results to differ materially from those indicated in our forward-looking statements. For example, market acceptance of our products, potential delays in product development, product offerings by our competitors, and our ability to finance anticipated growth could affect our future results. Other risk factors that could cause actual results to differ significantly from our expectations are described in our annual and quarterly reports filed with the Securities and Exchange Commission (available at http://www.sec.gov). Unless otherwise required by law, we undertake no obligation to publicly update or revise any forward-looking statements, whether as a result of new information, future developments or otherwise.
If one or more of these risks or uncertainties materialize, or if our underlying assumptions otherwise prove to be incorrect, our actual results may vary materially from what we project. Any forward-looking statements you read in this news release reflect our views as of the date of this press release with respect to future events, and are subject to these and other risks, uncertainties and assumptions relating to our operations, financial condition, results of operations, growth strategy and liquidity. All subsequent written and oral forward-looking statements attributable to us or individuals acting on our behalf are expressly qualified in their entirety by this paragraph.