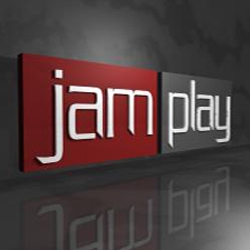 One of the primary reasons we launched this service was to offer a cost effective solution for learning online.
Beavercreek OH (PRWEB) March 14, 2013
JamPlay.com, a recognized leader in music education, has just launched a library of online bass guitar lessons for those struggling to perfect their craft in this time of financial turmoil. Endless cuts to public arts programs, the rising cost of fuel and personal instructors that run between $30 to $60 per hour are creating a hostile landscape for aspiring musicians. JamPlay.com is looking to change that with their innovative, online-only platform. The service, which is now live, currently features instruction from numerous world class instructors, including Billy Sheehan, Bryan Beller, Evan Brewer, David Ellefson of Megadeth and Freebo.
"Because of the recession, I can't justify spending on high-cost personal guitar lessons," says one JamPlay customer, "I appreciate that I can take advantage of the low cost lessons that JamPlay offers." JamPlay provides unlimited access to the service for $19.95 a month, and even less if you choose the yearly or quarterly memberships. The cost of traditional teachers far exceeds this. With the rising price of fuel, a subscription to JamPlay can pay for itself in fuel savings alone.
"One of the primary reasons we launched this service was to offer a cost effective solution for learning online," says JamPlay co-founder Jeff Booth. "By offering our bass guitar service, we are able to bring students world class instructors at a bargain basement price. This is a price that anyone can afford." Current JamPlay customers echo that sentiment. "I live on a farm and gas is a major consideration for me," says customer Johnny DeCrocker, "JamPlay has been a life changing experience for me."
JamPlay's bass guitar lessons offer all of the advantages that made the guitar program a success. An ever growing staff of professional teachers, high definition video shot with four camera angles, lessons that range from beginner to advanced and span multiple genres, and even tutorials on popular songs.
"The service offers no compromises," says co-founder Kevin Wimer, "don't let the low cost fool you. Our instructors are world class, the type of people you dream about taking lessons with. We wanted to make those dreams a reality, but at a cost everyone could afford." JamPlay's program features major performing artists, independent musicians and college professors. "The current roster of bass instructors is only a start. We will continue seeking the best talent in the world," says co-founder Chris Dawson.
The service features hundreds of pre-recorded video lessons that students can watch any time and at any location. JamPlay also plans to add live webcam lessons, a feature already available for their guitar customers, in the near future. This combines the advantages of in-person education with the low cost of online distribution. All content is fully supported by mobile devices, including the iPhone, iPad and Android devices. Notation and tablature are available for printing to enable practice when not at an electronic device.
To learn more about JamPlay.com's bass offering, visit Bass.JamPlay.com. More information on their guitar program can be located at JamPlay.com.