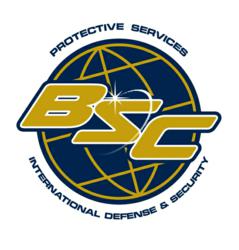 "We want people to have fun and celebrate a well deserved Spring Break, but safety still needs to remain a focal point for tourists and residents.
Miami, FL (PRWEB) March 13, 2013
March Madness, indeed. The month of March offers many tourists and students a reason to explore the tropical southern paradise, known as South Florida. Sporting events, Winter Music Conference and of course, spring break are a few good reasons to stop by. According to RedandBlack.com, South Beach in particular, continues to attract students and tourists from around the world, at increasing numbers. This year, despite a few arrests made by Walton County Sheriffs Deputies (via NFW Daily News), the spring break season has been relatively smooth. Miami security company, Bryant Security Corporation is hopeful this spring break will continue safely, and is issuing a safety check list for Miami residents, and spring breakers.
Shay Ben-David, President of Bryant Security says "We want people to have fun and celebrate a well deserved Spring Break, but safety still needs to remain a focal point for tourists and residents." Mr. Ben-David is hopeful this spring break will be a safe one, and is issuing safety tips for visitors.
Bryant Security Spring Break Safety Check List
-Check in times: Set up a time to call family or close friends, to check in
-Use the buddy system
-Have a designated driver, or use government certified taxi
-ALWAYS have your cell phone
-Leave copies of your passport, drivers license, birth certificate etc. with family in case yours is lost or stolen
-Don't leave bags unattended
-Make sure to stay hydrated, strong Florida sun mixed with alcohol is very dangerous
-Use sunscreen often
-Drink responsibly
"If spring breakers follow these simple guidelines, it can make for a much safer and enjoyable break.  We are patrolling certain areas around town, in case anyone may need us to call the police, or offer assistance of any kind."  says Rene Zerquera, Operations Manager at Bryant Security.  "We are here to help when needed."
Bryant Security wished all visitors a safe and happy spring break season! For more safety tips this Spring Break, call Bryant Security at 305-405-4001 or log onto BryantSecurity.com.
About Bryant Security
Bryant Security is one of the most established and well diversified South Florida security companies. Providing South Florida guard services armed and unarmed in the Miami-Dade and Broward Counties, this family-owned and operated business has proudly served and protected the community, property and people since 1985. Offering innovation, quality, professionalism, resourcefulness, experience and flexibility, this makes Bryant Security the security services industry leader of South Florida. Mandating skilled manpower, teamwork, expertise, specialty knowledge and trained security officers to demonstrate precise and flawless conduct at all times. From executive level protection to CCTV Camera and Entry Systems, they demand the very best! Each protection task private or public that their protection officers undertake calls upon their extensive training which focuses on ensuring the security and safety of your company, property and staff. When you select Bryant Security you are ensuring that your facility will enjoy the highest possible degree of Miami professional security. Their management team consists of hands-on leaders who will work directly with you in planning and implementing your campus' security and contingency planning needs. BryantSecurity.com or 305-405-4001.