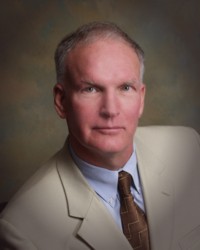 I teach how to manage negotiations when there is an imbalance of power
Los Angeles, CA (PRWEB) March 14, 2013
Douglas Noll, preeminent lawyer and Professional Mediator teaches negotiation skills through his new online Negotiation Mastery for the Legal Pro, a California MCLE approved continuing education course for lawyers. Through his course Noll teaches the implications and dynamics of power in negotiations. "I teach how to manage negotiations when there is an imbalance of power. As an example, a recent article in the New York Times identified diplomats for the U.N. as 'heavy drinkers' and drew the correlation between feeling powerless and self- medicating with alcohol. It is true that without understanding and learning the dynamics of negotiation, and being in a subordinate position of power, feelings of hopelessness arise. I teach business leaders and lawyers how to manage power struggles and how to conquer those through skills and strategies," Noll explains.
Doug Noll is a keynote speaker hired by organizations, businesses and civic groups for his talk "Brains, Biases and Decision-making". This keynote address covers evolutionary biology, cognitive neuro-psychology, and behavioral economics, with common experience to show how leaders, managers, politicians and diplomats tend to make bad decisions when faced with uncertainty, ambiguity, and risk—costing lost revenue, and time.
About Doug Noll
Doug Noll is a full time mediator with Noll Associates, specializing in difficult, complex, and intractable conflicts, an adjunct professor of law and has a Master's Degree in Peacemaking and Conflict Studies. Mr. Noll is AV-rated and was a business and commercial trial lawyer for 22 years before turning to peacemaking. Doug is a founding board member of Mediators Beyond Borders, and the 2012 President of the California Dispute Resolution Council.
Noll is a Fellow of the International Academy of Mediators, a Distinguished Fellow of the American College of Civil Trial Mediators, a Diplomat of the California and National Academy of Distinguished Neutrals, a core faculty member of the American Institute of Mediation, and on the American Arbitration Association panel of mediators and arbitrators. Mr. Noll was one of the first U.S. mediators certified under the international mediator standards established by the International Mediation Institute. Doug is the author of Elusive Peace: How Modern Diplomatic Strategies Could Better Resolve World Conflicts (Prometheus, 2011), the winner of the international peace and justice book award. Doug Noll is a core faculty member of the American Institute of Mediation, a preeminent mediation Training Institute founded by Lee Jay Berman. http://americaninstituteofmediation.com
For interview and further information contact Inspired Media, or info(at)inspiredmc(dot)com