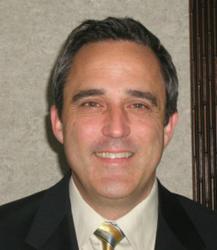 Wilmington, DE (PRWEB) March 18, 2013
Leo J. Kituskie, D.M.D., now utilizes the Laser Assisted New Attachment Procedure for gum disease treatment for his Wilmington, DE patients. This laser dental procedure quickly and efficiently removes only the bacteria and the diseased gum tissue from the mouth. Not only does the specialized laser leave healthy gums behind, but it also encourages bone regeneration through stimulation.
Only one out of 100 dentists in the nation has the training and certification necessary to offer the LANAP treatment to their patients. The traditional method for removing periodontal disease was with a scalpel, and sutures were necessary to hold the remaining gums in place during the healing period. The FDA cleared PerioLase MVP-7 dental laser used in the LANAP process cuts away the diseased tissue and promotes the gums to reattach to the teeth. No scalpels or sutures are used and recovery time is generally shortened.
The procedure begins with the measurement of the periodontal pockets next to the teeth so that the laser can be used to properly remove the bacteria residing there. The bad tissue is cut away and ultrasonic scalers are brought in to remove the plaque or tartar below the natural gum line. The remaining gums are packed against the roots of the teeth and the laser is used to promote clotting so that they seal against the teeth roots. In addition, the jawbone in the area is stimulated to begin the regeneration process. The entire gum disease treatment procedure is considered a minimally invasive process, and pain and discomfort are minimized.
Millions of adults across the nation suffer from some form of periodontitis or gum disease. Without proper treatment, the condition will progress and can cause some serious dental problems. Gum disease has also been linked to a number of serious health problems such as diabetes, so taking advantage of advanced treatment can reduce the likelihood of contracting those as well. Information about the LANAP procedure may be found at http://www.implantperiocare.com.
Leo Kituskie, D.M.D. is a periodontist offering patients personalized dental care for Blue Bell, PA and Wilmington, DE. Dr. Kituskie attended LaSalle College High School and LaSalle University. He continued his dental training at the University Of Pennsylvania School Of Dental Medicine and received a Doctorate of Dental Medicine. Continuing his education, he did specialty training at Temple University and received a Post-Doctorate Certificate in Periodontics. Dr. Kituskie is Board Certified and a Diplomat of the American Board of Periodontology. He is part of one percent of dental professionals providing the most recent FDA cleared laser procedure for gum disease and periodontal treatment. To learn more about Leo Kituskie, D.M.D. and their dental services visit their website at http://www.implantperiocare.com.