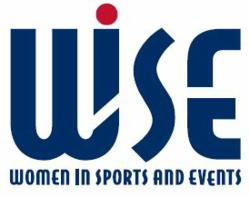 We are honored to support and partner with an organization like WISE that shares the same core values as Stila to empower women
LOS ANGELES (PRWEB) March 18, 2013
Today WISE Los Angeles announced that Stila Cosmetics became a corporate sponsor. This sponsorship, along with the support of other sponsors, significantly helps provide resources and inspiration to women in the business of sports and events.
"We are honored to support and partner with an organization like WISE that shares the same core values as Stila to empower women," said Janice Nickloff, Global PR Director for Stila Cosmetics. "We look forward to working with all of these talented and inspirational business women, learning from their success, and celebrating their beauty."
To support women being the best version of themselves, Stila Cosmetics has joined forces with WISE Los Angeles as a corporate sponsor. Together, Stila Cosmetics and WISE Los Angeles will host a Sport Your Beauty Event, a bi-monthly networking and professional development event, including panel discussions, round tables, featured industry speakers and other informational events.
At this members only WISE Los Angeles Power Night, Stila Cosmetics Make-up Artists and Vicente Salon Stylists will bring out the athletic beauty in all WISE Los Angeles members. The Sport Your Beauty Event will inspire WISE Los Angeles members on Wednesday, March 27, 2013 from 6:00PM to 9:00PM Pacific Standard Time at Vicente Hair Salon in Brentwood, California.
This prestige color brand will continue to have the opportunity to work with the WISE Los Angeles Programming Committee to create more events in line with the focus of both WISE Los Angeles and Stila Cosmetics.
"We are excited to have Stila Cosmetics join us, with their long-standing commitment to helping women celebrate their individual styles," said Alex Mallen, President of WISE Los Angeles. "Stila provides inspiration through design and innovation by helping women celebrate their talents to leave their professional and personal legacy behind to inspire others."
To purchase tickets for the Sport Your Beauty Members Only Power Night, please visit http://sportyourbeauty.eventbrite.com/#.
About Stila Cosmetics
Stila Cosmetics, founded in 1994, is a globally-recognized color cosmetics brand known for its modern, sophisticated, accessible approach to beauty. The brand's innovative, multi-tasking formulas, eco-friendly packaging, and fashion forward colors are available in over 1,000 doors in the United States, which includes Sephora, Ulta, Nordstrom, and Macy's. Stila is also available in more than 20 global markets including Canada, the United Kingdom, Australia, India, Southeast Asia, Brazil, and Mexico. For more information about Stila and products, visit stilacosmetics.com.
About Women in Sports and Events (WISE)
WISE is a networking outlet catering to women in the sporting and event industries. It values the potential that women have in the business world and through meetings, events, and mentor programs, it provides women with support to move forward in their careers and be successful business women. For more information, please visit: http://www.wiselosangeles.com.