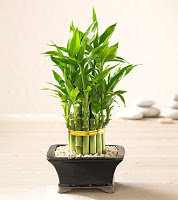 Chesterfield, Missouri (PRWEB) March 13, 2013
Indoor workers get to avoid heavy outdoor pollutants, but logging long hours inside an office building won't protect you from everything. Off-gas noxious chemicals and toxic paint fumes can invisibly hang in the air and cause serious illness. Peters Heating & Air Conditioning offers the following tips for improving your indoor air quality naturally.
1. Add houseplants such as Rubber Plant, Peace Lily, Bamboo Tree or Devil's Ivy to naturally protect from formaldehyde, xylene, benzene, and trichloroethylene.
2. Use cleaning products that are made with natural ingredients. Baking soda, lemon juice and vinegar can replace many common cleaners while keeping toxic chemicals out of the air.
3. Use a vacuum with a HEPA filter to remove fire retardants, allergens, and lead dust.
4. Contact an air conditioning Chesterfield company for an air quality assessment. Many times a qualified professional can identify ways in which a home is trapping hazardous air and can make simple recommendations for improvement.
5. Ventilate to control humidity. A high-humidity home can increase moisture and give mold a safe place to grow. Open windows often and run exhaust fans in bathrooms (but never leave a home with the exhaust fan running).
For more information on improving their indoor air quality, Chesterfield residents are encouraged to contact Peters Heating & Air Conditioning at http://petersheatingandair.com/.
About Peters Heating & Air Conditioning
Peters Heating & Air Conditioning has become one of the premier heating and air conditioning companies in the Midwest, now with seven locations. Services for residential, commercial and industrial customers includes heating, air conditioning, outside sheet metal, architectural metal roofing, seamless gutters, fireplaces, duct cleaning, and custom sheet metal fabrication.