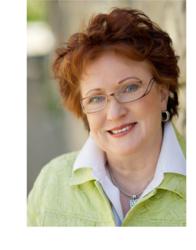 Woodstock, Ontario (PRWEB) March 14, 2013
"Measuring Up! A Guide to Success with Customer Feedback" was released today. Written for B2B executive concerned about customer retention and customer loyalty, this book encapsulates more than 20 years of experience in capturing and analyzing customer feedback to guide organizations in serving and retaining customers.
This is the second book in the Dunvegan B2B Insights series, authored by Anne Miner, a recognized expert when it comes to customer satisfaction measurement and customer retention.
Miner provides a systematic review of why organizations need to capture customer feedback, the importance of preparing the organization to listen and hear what customers are telling you, the measurement options available, and how to approach customers to maximize the value of the feedback received. She has included discussion of the importance of follow-up and follow-through to ensure that customer feedback is utilized to its fullest effect to increase customer retention, reduce customer churn and help organizations to develop a customer care culture.
"Whether you are contemplating the need for customer feedback in your organization, disappointed in the results of your current program or frustrated by volumes of data that provide little direction, you will find this book useful as it contains tips, techniques and best practices based on years of experience," says Miner.
In less than sixty pages, Miner has summarized what every B2B executive needs to know in order to achieve success with customer feedback. "Measuring Up! A Guide to Success with Customer Feedback" is available on Amazon.com.
In December 2012, Miner published another book in the Dunvegan B2B Insights series, "The Bottom Line on Customer Retention: It Pays to Care!". In this book, Miner shares her journey from customer satisfaction to customer retention; along the way she debunks customer satisfaction mythology including the belief that customer satisfaction is a necessary condition for customer retention.
Anne Miner is the founder and President of The Dunvegan Group Ltd., customer care and retention specialists who help companies grow by building strong, competitor resistant customer relationships. She is an entrepreneur, a visionary leader and an acknowledged expert in the field of customer care and retention.
Anne is a certified trainer of the Platinum Rule®, and she has successfully integrated its philosophy into her own organization to help build strong bonds with employees and clients alike.
Anne Miner has consulted to such major corporations as Ryder, Pitney Bowes Management Services and Trailer Wizards Ltd.
For more information on Anne Miner and The Dunvegan Group Ltd., please visit http://www.dunvegan.ca.