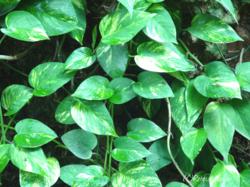 Louisville, KY (PRWEB) March 13, 2013
Even as the weather warms up and a walk in the fresh air looks inviting, the majority of the country must remain indoors to make a living. Other than missing out on precious vitamin D, indoor workers are subject to common indoor air pollutants such as off-gas noxious chemicals and toxic paint fumes. Fortunately, the following household plants are experts at absorbing hazardous chemicals in the air while creating a green indoor environment.
Devil's Ivy – Epipremnum aureum. Not to be frightened by the name, Devil's Ivy is an evergreen vine that requires little care while protecting from formaldehyde, xylene, and benzene.
Peace Lily – Spathiphyllum. This flowered plant does not need a lot of sun or water to survive while it protects from pollutants.
Snake Plant – Sansevieria trifasciata. Also called Mother-In-Law's Tongue, the Snake Plant is native to West Africa and is an air quality expert that can go a few months during the winter without water.
Red-Edged Dracaena – Dracaena reflexa. This plant also requires little attention while ridding the air of formaldehyde, xylene and trichloroethylene.
For more information on improving indoor air quality or for Louisville air conditioning services, Louisville residents are encouraged to contact Elite Heating, Air Conditioning and Refrigeration at http://coolmeheatme.com/.
About Elite Heating, Air Conditioning and Refrigeration
Established in 1992, Elite Heating, Air Conditioning and Refrigeration provides heating and cooling services to residential and commercial customers in the entire Kentuckiana area.