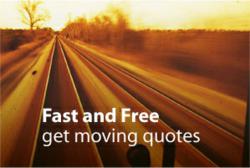 Movers 411.com Get free multiple moving quotes from professional moving companies in New York
(PRWEB) March 16, 2013
For anyone who is planning a move in New York, the number of New York moving companies to choose from is overwhelming. Adding to the stress of finding affordable moving companies or storage solutions, is the question as to whether one may or may not be licensed, bonded, insured and offer the extra moving services that may be required.
movers411 now offers the online answer to this problem by providing instant online quotes from only pre-screened, reputable and professional New York moving companies. They guide customers through the moving process, offering expert and comprehensive moving service solutions. By taking the information a customer provides on the movers411 web site, they match it with multiple movers that can provide the required services. Service may range from local to long distance moves, self moves to full service as well as special transport of automobiles or boats. With competitive quotes supplied to customers based upon their move size, route and timing, customers feel more confident in knowing they are choosing only from among the most professional and dependable New York moving companies.
This quick easy online solution is not limited to just finding an affordable moving company. movers411 also provides quotes on services such as moving and packing supplies, piano moving, art and antique moving and self storage. Shopping for competitive rates for these services can be time consuming, but by checking movers411, people planning a move in New York are surprised by how fast and hassle free online quotes can be through the movers411 system. By comparing estimates and services available from only pre-screened moving companies, customers know they are dealing with businesses that are secure and willing to provide the customer service level and dependability needed during a move. Helping customers plan a safe and hassle free move is their focus, and movemovers411 web site all the tools and helpful advice to make this happen.
About mover411
Movers411 is an online service designed to assist people planning a move to source a reliable, trustworthy and affordable moving company for their area. The service matches customers with professional moving companies and additional moving service options such as self storage based upon information provide by the customer on their online form, making choosing the right moving services easy.