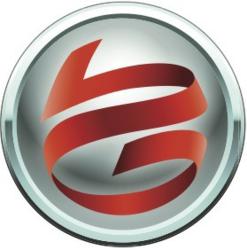 Avalara is a quick, go-to-market global tax partner who can meet our needs both now and in the future
Bainbridge Island, WA and New York, NY (PRWEB) March 13, 2013
Live Gamer, the world's leading provider of digital commerce solutions for the interactive entertainment industry, and Avalara, the market leading provider of sales tax and compliance automation services in the cloud, today announced that Avalara's suite of outsourced services is now available to Live Gamer customers. Live Gamer provides 100+ payment options worldwide and local offers in more than 200 countries, allowing customers to earn revenue on a global scale.
"Avalara has the infrastructure and expertise to support our complex global microtransaction business," said Andrew Schneider, president and co-founder of Live Gamer. "The complexity of our business is significant because we support companies and consumers in almost every country in the world. Avalara is a quick, go-to-market global tax partner who can meet our needs both now and in the future."
In addition to the US and Canada, Avalara supports customers in 79 countries in Europe, Asia, Latin America, and the Pacific Rim. It serves tens of thousands of registered users globally and calculates VAT, sales and use taxes on more than one billion transactions annually. "Avalara simplifies the complexity of indirect tax management and makes compliance easy and affordable for businesses of all sizes around the world," said Avalara Founder and CEO Scott McFarlane. "Avalara can help Live Gamer customers increase their efficiency - and minimize the risk of an audit - no matter where they conduct business."
About Avalara
Founded in 2004, Avalara pioneered a service-based platform for sales tax and compliance automation and has been recognized for years as one of America's fastest growing technology firms. The company's cloud solutions help thousands of customers stay focused on their core businesses by providing automated end to end compliance services including sales and use tax calculation, exemption certificate management, filing and remittance, and a broad array of related services.
Avalara built its technology platform and extensive user base using internal expertise and the strategic acquisition of industry leading organizations, technologies, and personnel. Operating behind the scenes via seamless integration with virtually any business management system, Avalara delivers fast, easy, accurate, and affordable solutions for companies of any size.
Avalara employs more than 400 professionals at its headquarters on Bainbridge Island, WA and offices in Seattle WA; Irvine, San Diego and Rocklin, CA; Falls Church, VA; Harrisburg, PA; Raleigh, NC; and Pune, India.
About Live Gamer, Inc.
Live Gamer is the world's leading provider of e-commerce solutions for the gaming and digital entertainment industries. With an advanced microtransaction and virtual economy engine, global payment gateways, worldwide ad network and video incentive advertising platform, Live Gamer helps online entertainment companies drive maximize revenue from their content, and connects advertisers to a network of over 60 million users across the US and Europe. Live Gamer's technology has been adopted by leading publishers in gaming, entertainment and social including Facebook, GREE, Electronic Arts, EMI, Take 2, Sony Online and Conde Nast. Advertisers on the Live Gamer Media network include Blizzard, KFC, Best Buy and Sony Computer Entertainment. For more information on Live Gamer and its Elements, Ad Elements, and gamerDNA media services, please visit http://www.livegamer.com.