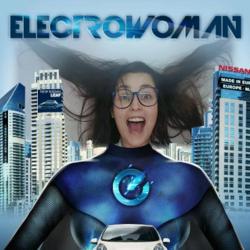 The entire dwinQ team is honored to be supporting such an innovative team. Even more important, we are pleased to be driving measurable results aligned with Nissan's marketing objectives.
Geneva, Switzerland (PRWEB) March 13, 2013
Nissan and its creative partner TBWA\BEING selected dwinQ's Social Media Engagement Platform 2.0 to facilitate branded social media posts by Geneva Motor Show attendees on Facebook and Twitter. Nissan's official statement regarding the activation includes:
Amplifying its 'Innovation that excites' message, Nissan aims to be the most socially enabled stand at this year's Geneva Motor Show (7th - 17th March 2013), using RFID (Radio Frequency Identification) technology to offer visitors a truly interactive experience using 14 different dwinQ supplied RFID social media activation points.
11 RFID sharing stations allow content on all the cars featured on the stand to be posted to social networks instantaneously. In addition, an interactive photobooth allows visitors to have their picture taken in various scenarios, including the front of a magazine cover alongside the Nissan Leaf, or as a Nissan racing driver. Two other sharing activations integrate game scores from GT Academy and Nissan Note into automatic social posts. A dwinQ Social Media Buzz Wall completes the social solution by presenting onsite photos and shares along with Tweets to the #NissanLIVE hashtag.
Nissan's social strategy for the Geneva Motor Show builds on the incredible success of previous social activations at the 2012 Paris Motor Show. There, a multi-platform social campaign resulted in 8,000 on-stand activations, 662,585 impressions on Facebook (with a reach of 2.8 million people), and an uplift of 49,877 Likes and Shares.
David Parkinson, General Manager Social & Digital Engagement for Nissan in Europe commented, "This is our most socially enabled stand to date and we hope that a broad range of visitors will interact with, share, and crucially, enjoy the experiences we've developed. We were impressed with the results driven by the TBWA\BEING customer journey experience and the dwinQ social engagement platform at the Paris Motor Show and it was an easy decision to leverage the technology again in Geneva."
dwinQ CEO Patrick J. Sweeney II added, "Nissan and TBWA\BEING are setting the standard for increasing onsite engagement and extending audience reach through social media integration at auto shows. The entire dwinQ team is honored to be supporting such an innovative team. Even more important, we are pleased to be driving measurable results aligned with Nissan's marketing objectives."
About Nissan Europe
What makes Nissan stand out?
Our belief is that everything we do needs to drive innovation and excitement for everyone: we bring unexpected solutions that deliver smart customer benefits and always generate surprise and exhilaration for as many people as possible.
We invented the crossover with Nissan Qashqai and added excitement to small cars with Nissan Juke. We are about innovative ideas that make future technologies available today with Nissan LEAF, the first affordable, mass-market, pure-electric vehicle and winner of numerous international accolades. When we think about performance, we see the opportunity to reach a wider audience - making performance truly accessible - and to challenge conventions. This is why on top of conceiving the accessible supercar Nissan GT-R we have developed the Nissan DeltaWing, a ground-breaking approach to Endurance racing re-framing Motorsport conventions.
Nissan benefits from one of the most comprehensive European presences of any overseas manufacturer, employing more than 14,500 staff across locally-based design, research & development, manufacturing, logistics and sales & marketing operations. Last year Nissan plants in the UK, Spain and Russia produced 677,000 vehicles, offering 24 diverse and innovative products for sale in Europe today.
All this only reinforces Nissan's clear ambition to become the number one Asian brand in Europe.
About dwinQ
dwinQ transforms event guests into social media brand champions for the world's leading event and sponsorship marketers. dwinQ leverages fun guest interactions to automatically generate social media posts delivering endorsed brand impressions, and social media product placement. dwinQ, based in Cambridge, MA has activated some of the world's largest event venues with social media and photo sharing including golf's U.S. Open, the Olympic Games, Paris and Geneva Motor Shows, America's Cup, Formula One and six ski mountains operated by Vail Resorts. Like us on Facebook: facebook.com/dwinq and on Twitter @dwinQ http://www.dwinQ.com
About TBWA\BEING
BEING France is TBWA\France's most integrated agency for an integrated world, with a unique offer of brand consulting, design, advertising, retail and digital. BEING France is made of 220 people, based in Paris, Lille and Lyon.
Join our Facebook page: facebook.com/BEINGagency and follow us on Twitter @BEINGagency
http://www.being.fr/