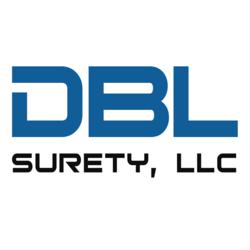 small businesses...need to be given the opportunity to succeed.
Daytona Beach, FL (PRWEB) March 13, 2013
DBL Surety announced today that it has obtained a premium financing option for the surety bond consumer. The premium financing option allows its clients to finance their surety bond premium over the course of four months after an initial down payment. In order to qualify, the client's premium must be equal to or exceed $2,500 and all taxes and fees must be included in the initial down payment.
"Cash flow management has always been an issue for our clients with less than stellar credit or those starting new businesses," said Bart Leek, Founder and Managing Member of DBL Surety, LLC. "This is a huge opportunity for those individuals whose credit score was hurt by the most recent recession. Because an individual with damaged credit can expect to pay premiums in the range of 5-15% of the surety bond amount; these premiums often inhibit their ability to open a new business altogether or use up much of their start-up capital. The ability to finance their surety bond premium enables our clients to space their payments over time as opposed to incurring the full cost up front."
Surety bond premium financing was once unheard of until recent years. It was often very expensive and reserved for clients with stellar credit in need of multiple surety bonds. However, this methodology changed recently and now most, but not all, clients can obtain financing. "It's just another example of when demand exists for a product, the market ultimately responds to fill that demand within reason," said Leek. "We're very excited to find a partner willing to extend credit to our clients that need it the most. This is a crucial time for small businesses that make up a significant portion of our client base and they need to be given the opportunity to succeed."
About DBL Surety, LLC
DBL Surety is a surety bond only insurance agency specializing in commercial, license, permit, and contract surety bonds. We are one of the few contract and commercial surety bonding specialists in an industry where most insurance agencies are focused solely on property, casualty, and employee benefits insurance. Our surety bond only focus gives us the unique ability to place almost any commercial or contract surety bond need by using a fast, customer friendly application process.