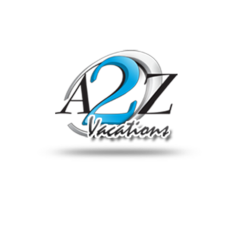 Everyone from businessmen hoping to impress colleagues or clients and honeymooners to families can make use of the cruise packages offered by A2Z Vacations.
Orange Park, FL (PRWEB) March 13, 2013
Cruises are a great way to explore everything from the astounding glaciers in Alaska to some of the most famous and historic European cities. A2Z Vacations offers some of the best cruise packages: people can eat amazing cuisine, experience many locations for one price and relax before a beautiful background.
Cruises are great because they eliminate the need to book separate travel. accommodations and entertainment. A2Z Vacations has a lot of different cruise packages for consumers. People can invest in a 12 day European cruise, head to the Caribbean or invest in a ten day Alaskan cruise vacation, among other packages. This is a chance to travel the world for less.
The great thing about A2Z Vacations is that the company offers discounts on restaurants, car rentals and more. Thus, travelers have one place to turn for all of their business and personal trips. By making use of these deals, a person can save a lot of money and experience some of the most popular attractions in the world.
People want to go on vacation but they often think that they cannot afford first class service or long trips. A cruise package is an important investment because so much is included in this package. A2Z Vacations opens up new experiences and destinations to travelers of all ages and backgrounds.
Everyone from businessmen hoping to impress colleagues or clients and honeymooners to families can make use of the cruise packages offered by A2Z Vacations. Consumers should call today to find out which package offers the right features and price. Getting away is easier when people are on a ship.
Thanks to A2Z Vacations , people can easily secure great deals on all types of cruises. The helpful staff can answer all questions about what is included in a package, how payment works and other details. People don't even have to know where they want to travel. Agents can ask questions to help people pinpoint the perfect package.
A cruise is a great investment for people who want to experience a lot of different cities and cultures. This gives travelers more bang for their buck. Why spent a trip in one destination when a person could see the world? Most cruises travel to a not only a number of cities but also a number of countries and states. People have to think about their dream travel destinations when choosing which cruise is right for them. In some ways, securing discount packages gives people many vacations wrapped up in one low cost.
Once members hear about a cruise, all they need to do is pick up the phone and make the reservation. This process is quick and easy. Forget having to spend hours on the phone securing hotels, accommodations, car rentals and entertainment. A cruise package includes all of this in one low rate. Clients can sit back and enjoy the scenery and truly get some rest and relaxation.
Signing up with A2Z Vacations makes it easier to take advantage of their deals. With just a quick phone call or visit to the website, people can make use of these great discounts on cruises and more. Having experts on hand for vacations and business travel saves a lot of time and stress. Consumers can take trips of a lifetime without shilling out a lot of money.