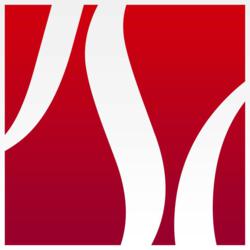 Seattle, WA (PRWEB) March 13, 2013
Contacting businesses is becoming easier every day. With the mobile revolution in full swing, more and more companies are getting on board with the trend. Billions of smart phone users and mobile device users are relying on this new technology to get the information that they need. Those companies that make the switch to mobile are finding that they have much better user engagement with customers and clients. The immigration law firm, Jakeman Shaklee Oliver, PS (JSO), is one of the latest companies to become mobile accessible, offering their clients enhanced access to their website through mobile devices.
Mobile access allows for a much better user experience. Instant access is important, especially when one requires status updates or contact information regarding any type of immigration issue. The immigration attorneys at Jakeman Shaklee Oliver recognized that, with so many mobile users needing information, developing a mobile site that provides the necessary information was the next logical step in developing their efforts to assist immigrants. The mobile version of the standard website provides information about Citizenship and Naturalization, Deferred Action, Humanitarian Benefits, Family Based Immigration, Lawful Permanent Residence, Deportation Defense and Other Immigration Services. This comprehensive approach means that immigrants have more flexibility than ever when searching for the facts that will help them get the immigration answers they need.
Headquartered in Washington State, JSO offers immigration law services to immigrants around the country. With a multilingual staff, speaking English, Spanish, French, Mandarin, German, Arabic, Cantonese, Portuguese and Hindi, communication is simplified. "The immigration process can be difficult and we want to make sure we can communicate with our clients as clearly as possible." JSO offers immigrants high quality and thorough service when dealing with immigration problems. The site can be viewed in multiple languages, for even easier access for non-native English speakers, or non-English speakers.
Being able to access the JSO mobile site through any type of PC or mobile device is good for those users needing to locate the site. The mobile version of the site has the same information that is found on the regular site, yet displayed in a way that makes mobile use easy. Thanks to responsive web design and easy navigation, users will find that their experience with JSO's immigration website has been enhanced.
Many answers to general immigration questions can be found on the website, and if more detailed questions arise, individualized assistance can be arranged. The mobile site offers a more flexible solution to finding answers to immigration issues, and can help immigrants understand how to begin the process that they are interested in, whether it be deportation defense, applications for visas, or other needs. The complex nature of immigration, and the complicated governmental regulations and rules often requires the assistance of a qualified immigration lawyer, and moving into the mobile revolution is yet another way that JSO shows its commitment facilitating the immigration system for all immigrants.
For more information, to find out more about the mobile site or get information about immigration issues, contact Jakeman Shaklee Oliver at http://jakemanlaw.com/ or 855-JAKEMAN (855-525-3626).