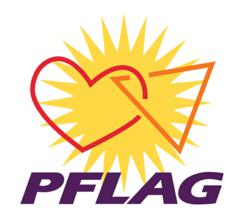 At Whirlpool Corporation, we recognize that diversity and inclusion are key enablers to our success. The diverse perspectives of our employees contribute to true creativity and product innovation.
Washington, DC (PRWEB) March 13, 2013
PFLAG National—the nation's largest organization for families, friends and allies of gay, lesbian, bisexual, and transgender (GLBT) people—has named Whirlpool Corporation the 2013 Straight for Equality in the Workplace Award honoree. The award will be presented at the Fifth Annual Straight for Equality Awards Gala on Thursday, April 4 at the Marriott Marquis Times Square. Straight for Equality—a national outreach and education project created by PFLAG National—invites, educates and engages straight allies to advocate for and support GLBT people.
The Straight for Equality in the Workplace Award acknowledges an organization with a demonstrated commitment to achieving equality for GLBT people in the workplace by educating and engaging straight allies in creating both policy and culture change.
"Whirlpool is an ally engagement success story in corporate America," said Jody M. Huckaby, executive director of PFLAG National. "They embarked on an intentional and ambitious effort to go beyond just getting their GLBT-inclusive policies in place, but to create a truly inclusive culture for their GLBT employees through involving constantly-expanding numbers of straight allies in the effort. From year-round events to annual educational opportunities, Whirlpool is proving that change can and does happen at every level of organizations."
Whirlpool has earned a perfect score of 100 percent on the Human Rights Campaign's Corporate Equality Index for nine years running, the first and only appliance company to do so. The perfect score on the Index is a result of the company's dedication to workplace equality. In 2002,
Whirlpool instituted domestic partner benefits, and recently introduced benefits to support transgender employees. Whirlpool Corporation also created its own "It Gets Better" video in honor of National Coming Out Day, and is the first appliance brand to feature same-sex families in national advertising. The company has implemented GLBT equality diversity training to employees across the U.S. and has a track record of supporting GLBT workplace equality at both the state and federal levels of government.
"At Whirlpool Corporation, we recognize that diversity and inclusion are key enablers to our success. The diverse perspectives of our employees contribute to true creativity and product innovation. We strive daily to create an environment where employees from all walks of life can grow and participate fully while working here," said Jeff Fettig, chairman and chief executive officer of Whirlpool Corporation, who will accept the award on the company's behalf.
Whirlpool has six employee resource groups, one of which is the PRIDE Network. The Network was established in 1999 for the company's GLBT employees and their supporters, and has a goal to be the top company for the GLBT community in support of the company's vision to improve lives, one home, one family at a time..
To learn more about the 2013 Straight for Equality Awards Gala, visit http://www.pflag.org/2013gala.
###
Founded in 1972 with the simple act of a mother supporting her gay son, PFLAG is the original family and ally organization. Made up of parents, families, friends, and straight allies uniting with LGBT people, PFLAG is committed to advancing equality through its mission of support, education and advocacy. Now in its 40th year, PFLAG has more over 350 chapters and 200,000 supporters crossing multiple generations of American families in major urban centers, small cities and rural areas in all 50 states. To find out more about PFLAG National's programs and services, please visit us at http://www.pflag.org.
Straight for Equality is a project of PFLAG National. It was launched in 2007 to invite, educate, and engage straight individuals to have the discussions necessary to move equality forward for their gay, lesbian, bi, and transgender friends in simple, nonpolitical ways. Learn more at http://www.straightforequality.org today.
About Whirlpool Corporation
Whirlpool Corporation is the world's leading manufacturer and marketer of major home appliances, with annual sales of approximately $18 billion in 2012, 68,000 employees, and 65 manufacturing and technology research centers around the world. The company markets Whirlpool, Maytag, KitchenAid, Jenn-Air, Amana, Brastemp, Consul, Bauknecht and other major brand names to consumers in nearly every country around the world. Additional information about the company can be found at http://www.whirlpoolcorp.com.