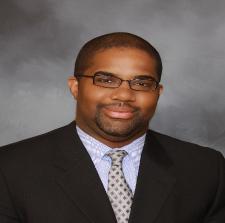 I wanted to set something up that I can build upon for the next decade or more.
Powell, Ohio (PRWEB) March 13, 2013
Fairway America, LLC ("Fairway") played the lead role in consulting, advising and guiding the structure and formation of the Prospera Mortgage Investment Fund I, LLC (the "Fund") in Powell Ohio, a suburb of Columbus. The Fund's Manager, Prospera Advisory Group ("PAG") is affiliated with Premiere Commercial Group, a commercial real estate finance company owned and operated by Ralph Abbott.
Mr. Abbott has been an active and respected member of the central Ohio banking and lending community for many years and decided to create his first mortgage pool investment fund to streamline and improve his operating efficiencies. The idea of creating a proprietary fund, however, was not something he took lightly or rushed into. According to Abbott, "I have thought about doing something like this for several years, but have had difficulty locating the right resources to be able to help me get it off the ground. Fairway turned out to be just the right resource for my dream."
Premiere Commercial Group has been originating loans using individual whole loan investors for several years. However the process of doing so has limited its growth potential and imposed unnecessary time burdens on Mr. Abbott that he expects to resolve by moving to a fund model. "I wanted to set something up that I can build upon for the next decade or more", said Abbott. "It was important to me that I do it right from the beginning and Fairway has been invaluable in helping me do that. They understand exactly what I am going through because they have been there, and have been a pleasure to work with."
PAG has also engaged Fairway to handle the ongoing back-end administration for all of the Fund's activities. "It is important to me that the Fund's processes, systems, and administration are handled appropriately", said Abbott. "I believe it helps engender confidence in my investors if they know that things are being handled in a professional manner. And I get to concentrate on doing what I know best, originating and working on loans. It just makes sense for both me and my investors."
About Premiere Commercial Group
Premiere Commercial Group offers short term lending solutions for borrowers who have equity in real estate and need to access it quickly. For more information about Premiere, visit http://premierecommercialgroup.com.
About Fairway America
Fairway America, LLC is a long-time real estate lender, mortgage pool fund manager and boutique real estate finance advisory firm providing strategic business planning services nationwide to select private money lenders and real estate operators around the structure, architecture, and administration of proprietary 506 Reg D funds. For more information about Fairway and the services they provide, visit http://fairwayamerica.com.