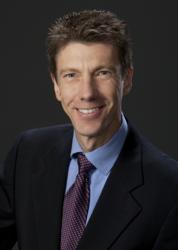 Seattle, Washington (PRWEB) March 13, 2013
Nytec, a Redmond, Washington based electronic engineering firm, announced today the appointment of John Parrish, CPA, as the firm's Corporate Controller. Parrish is a Certified Public Accountant in Washington and California, a Certified Internal Auditor, and has over 20 years of financial experience working with the big-four accounting firms, Fortune 100 technology companies, as well as small businesses across a variety of industries. As Corporate Controller, he will utilize his extensive expertise in tax, financial & internal audit, and accounting.
"John has an excellent track record and his extensive experience will be instrumental in maintaining internal controls and financial processes." says Richard Lerz, Nytec CEO.
Prior to joining Nytec, Parrish managed his own full-service CPA firm in Tacoma, Washington. This came after nearly ten years of financial leadership roles at Microsoft Corporation, including serving as the Financial Controller for the Intellectual Property Group, Financial Controller of the U.S. Subsidiary, and leading the Internal Audit strategy over Microsoft's Treasury and other functions. Previously, Parrish was the Chief Internal Auditor for Rainier Pacific Bank, and a Manager with Deloitte & Touche.
Parrish currently sits on the Executive Committee of the Board of Directors of Financial Executives International (Seattle Chapter), serving as Treasurer for the 2012-2013 term. He is a graduate of San Diego State University with a bachelor of science in accounting.
About Nytec:
Founded in 1975, Nytec is an industry leader in providing engineering services with a high degree of global experience and unparalleled talent. Nytec's features and services include: hardware/software test & development engineers, hardware technicians, audio/video test, RF test engineers, benchmark testing, lab management, LabView development, IT support staff, HALT/HASS testing, and product development from R&D and proof of concept to manufacturing. Headquartered in Redmond, WA, Nytec has forged tight partnerships with leaders in cutting edge technology and their experienced team of engineers and technicians have been involved in multiple groundbreaking projects. For more information please visit http://www.Nytec.com.
Contact:
Alexandra Dorsett
Marketing Coordinator
alexandrad(at)nytec(dot)com