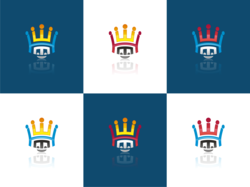 Mr. Davis plans to make an official statement in late March outlining a completely new approach to presenting the biggest variety of solutions for businesses of all sizes and obstacles
San Jose, CA (PRWEB) March 12, 2013
Web Hosting Masters, the premier review site for hosting providers an their services, announced late Tuesday afternoon that Doug Davis would be ushered in as the companies new chief executive officer.
Mr. Davis has been intimately involved within various facets of the hosting industry since 1998, and current management has also accepted the resignation of the previous CEO. Mr. Davis will assume executive responsibilities effective immediately.
Doug is an extremely charismatic and focused leader who brings a wealth of experience to Web Hosting Masters. His special ability to inspire employees and lead the charge is exactly what Web Hosting Masters needs at this particular stage of the transition to a new team. Incumbent staff and management are all very confident that with Doug's expertise. Web Hosting Masters is poised to begin our re-branding process seamlessly.
Mr. Davis brings significant executive management experience to Web Hosting Masters, having served as an executive officer at several other large hosting providers. Mr. Davis has also held senior executive positions with other industry leaders, and brings with him a wealth of experience and leadership ability.
"I am thrilled to be leading such an accomplished and talented team through this next phase of growth for Web Hosting Masters," said Mr. Davis. "The impressive reviews and reader submissions combined with the world class editorial staff at Web Hosting Masters is exciting. This unexpected shift in momentum represents a huge opportunity and Web Hosting Masters is well positioned to lead the hosting review community."
Mr. Davis plans to make an official statement in late March outlining a completely new approach to presenting the biggest variety of solutions for businesses of all sizes and obstacles. One of the unexpected benefits of the recent shift in ownership change is the ability of Web Hosting Masters to offer a heavily discounted line of website and social media development services, in addition to expanding a huge library of hosting reviews from hundreds of different companies across the United States and Canada.
Web Hosting Masters is a quickly expanding community which discusses hosting reviews, comparing price points, service levels, and overall quality from literally hundreds of hosting providers all over the world.
The recent shift in management and the change of ownership in addition to the impending installation of vBulletin 5.0 forums, has resulted in a huge traffic surge for Web Hosting Masters as the site undergoes a facelift and complete transformation.
For more information, or to review features and offers from literally hundreds of hosting providers, simply click http://www.webhostingmasters.com