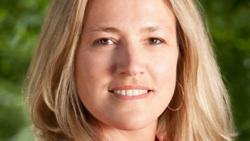 Prescott, Arizona (PRWEB) March 13, 2013
Decision Point Center announces its sponsorship of the upcoming Summit for Clinical Excellence, scheduled for March 14-16, 2013. The conference is titled East Meets West in Psychotherapy: Freud, Jung and Buddha, and will take place at the Holiday Inn Chicago Mart Plaza in Chicago, Illinois. The summit is considered to be the premier source of continuing education for therapists and counselors who treat addiction and mental and behavioral health disorders.
In addition to being a co-sponsor of the event, Decision Point Center's Clinical Nutritionist, Victoria Abel, M.A., M.N.T., will be presenting at the conference on Friday, March 15. Victoria's presentation is titled Emotions, Egos & Eggplant: Healing Addiction Through Mindfulness, Nutrition and Integrative Medicine.
Victoria's presentation will review cutting edge research on the role of nutrition for people in recovery from addiction and mood disorders. It will stress the impact of food and mindfulness practices on the brain and body, and will provide information on how to assist clients in managing cravings through food and supplementation choices. Often, the body is overlooked in physiological treatment for addiction. Research holds that patients who change to a whole-food diet along with specific supplementation can speed up detoxification time as well as show decreased cravings for their substance of choice.
Victoria Abel has been practicing in the field of addiction recovery for over 17 years. She has been a family, trauma, and primary therapist for dual diagnosis inpatient treatment as well as eating disorders treatment. She is presently an Instructor of Human Development at Prescott College and owner of Center for Addiction Nutrition (CAN). Through CAN, she consults at Decision Point Center and offers independent training in addiction nutrition. She has an Undergraduate degree in counseling psychology from Prescott College, a Master's degree in depth psychology from Pacifica Graduate Institute, and a master's in Holistic Nutrition Therapy from the Nutrition Therapy Institute in Colorado.
Visitors to Decision Point's exhibit at the conference can register to win a Bose Noise Canceling Headset. For more information about the summit, visit: http://bfisummit.com/upcoming-conferences/2013-chicago-il-freud-meets-buddha.
Decision Point Center is located in Prescott, Arizona. The staff at Decision Point is experienced in treating various forms of addiction, including drug and alcohol abuse, and mental and behavioral health disorders. Therapists use individualized treatment programs for recovery, based on each patient's needs.
To learn more about Decision Point Center, visit http://decisionpointcenter.com/.