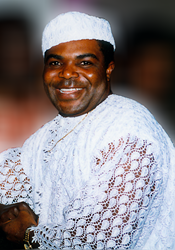 Your dreams are closer than you think.
Silver Spring, MD (PRWEB) March 14, 2013
Who wants to be a millionaire? Judging by the popularity of financial reality shows, the answer to this question is affirmative. Almost every member of America's working class dreams of becoming a millionaire; while many people struggle to get rich by playing the lottery or working many hours per week, Prince Ojong, a new business tycoon, offers a more sensible approach to build wealth in America. Starting out life in America as a dishwasher and security guard, today Prince Ojong has become the epitome of the great American Dream of success. In order to assist other Americans, he has written a book to share the secrets of his success with any individual who is ready to think and grow rich. The success guide consists of 12 easy-to-follow steps, and Prince Ojong complements the book with coaching materials in the form of seminars, workshops, and consultations. He does not want any student to complain that his principles do not work. Prince Ojong explains that building wealth in America is an art, a science, and a philosophy. He is the artist; he is the scientist; he is the philosopher.