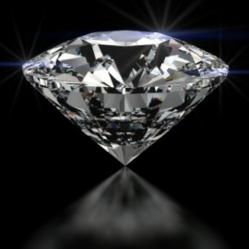 Monroe Wisconsin (PRWEB) March 14, 2013
Scott Ryan Tischler reveals 4 simple ways to spot a fake diamond. These four tests can be done on the spot and should be done if there is any reason to believe that the diamond may not be legitimate.
1. The Transparency Test: Diamonds should not be transparent completely. A simple way to test this is to turn the diamond upside down and put it on top of a newspaper. If the print from the newspaper can be read easily then chances are that the stone is in fact not a diamond.
2. The Fog Test: Diamonds are able to disperse heat very rapidly. The way to test this is to breathe on the stone. If the stone stays fogged up for longer than a second or two then chances are that the stone is not a diamond. Other stones will stay fogged up for longer than a diamond would.
3. Perfection: Any natural stone will have some minute flaws and inclusions or "birth marks", and a gem that is perfectly flawless should be examined with great care to be sure it is real rather than being lab-created. While real flawless diamonds are available, if the stone in question is offered at an unforgettably affordable price, it may not be a real gem.
4. Reflection Color: Because of the refraction index of diamond, the reflection and sparkles within the stone are typically described as "grey" or "steel" in color. According to GoldSmart.com, stones that have rainbow like reflections are likely not genuine diamonds.
5. The hardness test. Diamonds are incredibly hard. This test should be done with caution as to not damage teeth or the stone in question. Take the stone and bite down on it, carefully. If there are marks left on the stone then chances are it is not a diamond. This should be done very cautiously and most jewelers will not accept this as an acceptable test to do to the stone.
If it seems too good to be true, then it very well could be. As good as these tests are they are not one hundred percent fool proof. The best way to buy a diamond is from a reputable dealer, or a jewelry store.