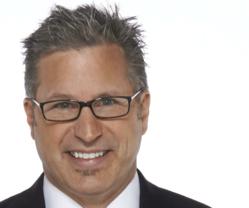 A recent poll showed over 85% of companies don't verify W2 income of applicants--Russ Riendeau
Barrington, IL (PRWEB) March 14, 2013
Hiring managers today can ask one, all-telling question to applicants for a sales position. "What was your W2 last year and will you provide a copy?" In the world of sales excellence, earned income is an immediate measurement of whether or not a sales professional matches the skills and horsepower to be successful with your company.
"A survey by East Wing Group of over 500 executives attending three business conferences sponored by a Crain's Publication in 2012 and 2013, showed that over 85% of hiring managers interviewing sales professionals don't ask to see a W2," says Riendeau, "Then they wonder why the person is not effective."
In any major city, there will be an age/income ratio that is relevant to the type of industry, years of sales experience and the level of skill to sell at a high level. If this age/income ratio is not consistent with the candidate's skills, this could be a sign of lying or that the person simply is not the right person for your organization, says Russ Riendeau, of the East Wing Group.
Additional interview questions to screen for superstars include:
1. Can you provide documentation of your sales ranking and the percentage of new business you brought to the company in the last 12 months? If the person can't provide data to support it, consider their answer unreliable.
2. Please provide a list of the most recent sales training programs you've attended and/or what recent business bestsellers on sales and leadership have you read in the past 12 months. Highly paid sales professional study their craft and are proactive learners.
3. What other jobs you've had are not shown on this resume? This flushes out persons that are trying to hide problems of chronic, bad decision-making in career choices.
4. If the person was laid off ask, "Why did the company decide to dismiss you over the other sales professionals?" Seniority in the rank and file of sales people does not exist. Be sure this person can prove their ability with data, income proof, references and demonstrated writing skills.
5. When our HR department calls your college to verify your degree, what will they be told? This gives the person a way to explain the potential lie on their resume and see if you believe the story.
6.Tell me exactly how you research, prepare and present your products or services to a new prospect? This allows you to really see a thought process and strategy to selling. Dig deep and get every clue you can on how the person decides who they will contact and what the odds are of success.
7.What percentage of your income is earned from commissions? If the person earns more than 25% of their base salary in commissions or bonuses based on their sales growth, then they are a viable candidate. If on a straight salary, their desire and mental toughness may not be strong enough for you to take a risk in hiring.
Hiring managers must ask hard questions and not rely on gut feel, likeability, they know the industry, they were referred by a good customer or friend. Emotional hiring is ineffective without using data and behavioral science to flush out key behaviors of superstar sales professionals.
Dr. Russ Riendeau is senior partner of the search firm, East Wing Group, Inc. specializing in sales, marketing and management search. He is also the author of a new audiobook on sales and leadership effectiveness titled, First Hide The Poison Arrows (Eyecatcher Press 2012) available on Amazon and audible.com.
Inquiries at 847-381-0977.