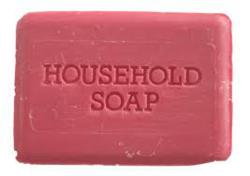 Many people don't realize that these ingredients are actually harmful toxins
Bakersfield, California (PRWEB) March 14, 2013
SpiritDetox.com recently studied the ingredients in conventional soap, and the team's alarming findings have been published in an article entitled "How Soap Can Do More Harm Than Good." The addition of this article to the company's online database is in line with their desire to promote natural living and provide education to their customers.
In the article, author Stephanie Lucas warns readers about the dangers of fragrances and colorings found in most conventional soap products. "Many people don't realize that these ingredients are actually harmful toxins," Allen Milligan of SpiritDetox.com explains. "Because the skin is so porous, soaping up with toxic chemicals allows them to enter the body and interfere with health. We felt it was only right to warn our customers about this."
In addition, the article warns of the risks of antibacterial ingredients. "While it may seem beneficial to kill bacteria on the hands and skin, the effect of overusing antibiotic ingredients is increased and stronger mutations of bacteria," warns Milligan.
To combat this risk, SpiritDetox.com offers a selection of natural soaps and cleansers that are free of these dangerous ingredients. With these products, customers can get clean without adding toxins to their system or contributing to the overuse of antibiotics.
About SpiritDetox.com
SpiritDetox.com is an online retailer that sells natural beauty products that use healing clay to provide cleansing and age-fighting treatments for the skin. They also stock clay-based nutritional supplements for both animals and people. SpiritDetox.com is committed to educating the population about natural living through scholarly articles and current research. To learn more about healing clay and the company's products, visit http://www.spiritdetox.com.