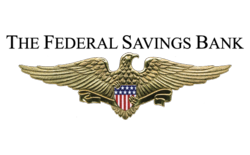 About 40 percent of 25-year-olds have a balance on their student loans at an average of $25,000
Chicago, IL (PRWEB) March 13, 2013
The Federal Savings Bank recognizes that student debt loans have climbed to an all-time high. According to the Fiscal Times, about 40 percent of 25-year-olds have a balance on their student loans at an average of $25,000. About 6.7 million of all student borrowers are currently considered to be delinquent on their payments of three months or more. The Federal Savings Bank believes these young potential homeowners still have a chance and should be applying for a mortgage since interest rates are at decade lows.
Why it's hard for new graduates to make a new home purchase?
Student loan expert Heather Jarvis told the source that first time homebuyer loans among individuals with $100,000 or more in loans has declined to about just over 6 percent in mortgages, which is a huge drop from 16 percent, which is where it was at in 2005.
"These are the people you'd expect to buy big houses," she said. However "They owe a lot because they have a lot of education. They have been through professional and graduate schools, but their payments are so significant, they have trouble getting a mortgage. They have mortgage-sized loans already."
The lack of home purchases is significantly affecting the housing market and will most likely continue to do so over the next few years. According to Bloomberg, about 44 percent of student loan borrowers are not able to repay their loans due to deferments, forbearances or they are still in school.
The Federal Savings Bank agrees that student debt size can effect the mortgage application process. Unemployment has taken a toll on the ability of student to repay their debt on time. However, the bank also believes students still have a chance at getting approved . However, given that mortgage rates are so low, payments can many times be the equivalent or cheaper than the applicants rent bill which saves money. Regardless of student debt, the bank strongly encourages post college students to apply because the applicant may be surprised just how low the monthly mortgage payments can be. With decade low interest rates, all potential homebuyers, even students, cannot afford to miss pre-qualifying for a mortgage to see how much of a house they can afford. For more information on applying for a mortgage visit: TheFederalSavingsBank.com