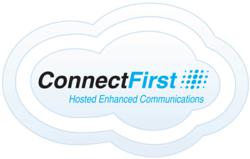 We wanted something that stood out among the crowd... a representation of Boulder – just like Connect First
Scottsdale, AZ (PRWEB) March 13, 2013
This year, the annual PACE Convention & Expo will get a taste of the premium cloud contact center solutions of Connect First and the premium vodka and whisky elixirs of 303 Vodka. The pair of Boulder-based companies connected in February over the opportunity. Connect First already had fantastic prize give-aways, including an iPad and world-class wines, but they wanted to bring a unique prize to the show. "We wanted something that stood out among the crowd, was fun and innovative, high-quality and a representation of Boulder – just like Connect First." stated Richard Manulkin, President of Connect First.
The PACE Convention & Expo will have hosted over 400 contact center professionals and organizations at the Westin Kierland Resort in Scottsdale, Arizona. The convention is a place to connect contact center professionals via seminars, events and an expo hall.
Connect First is showcasing their cloud-based contact center solutions at PACE including their Cloud Routing technology, that has been saving clients money though technological innovations. The Cloud Routing segment was recently recognized with the 2012 Next Generation Network Leadership Award, presented by Internet Telephony magazine as well as a finalist in the Boulder IQ Awards for Business Services.  With Connect First Cloud Routing, calls can be routed to multiple distributed contact centers or assigned to secondary queues such as IVR, or specialized ACD skill groups. Connect First Cloud Routing is 100% on demand, and offered as a SaaS (Software as a Service) solution.
303 Vodka is a family company in Boulder, Colorado. They distill premium potato based vodka and whisky perfected from a treasured family recipe. 303 Vodka is only available in Colorado and hosts daily tastings as well as events such as live music, local events and even weddings.
For more information about 303 Vodka, please contact Randi Curtis randi(at)303vodka(dot)com.
About Connect First: Connect First is an award-winning SaaS telecommunications and cloud contact center software provider that focuses on customer satisfaction and elegant hosted solutions. Connect First offers a robust platform, designed and supported by a team of highly experienced engineers, designers and business analysts, and backed with personalized in-house customer care.  Solutions include Cloud Routing, Inbound ACD, Outbound Dialing, Call Tracking, Interactive Voice Response (IVR), Voice Broadcast, Disaster Recovery, Predictive Dialer, Real-Time Telemetry, CDR Reporting, Live Agent Chat and more. Through a consultative approach with each customer interaction, Connect First builds customized solutions to meet the needs of a discerning customer base. Visit http://www.connectfirst.com for more information or a free consultation with a contact center solutions expert.