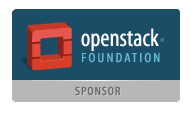 In joining the OpenStack Foundation, we are committing to contribute to a number of projects.
San Francisco, CA (PRWEB) March 13, 2013
Scality, the revolutionary innovator in scale-out storage infrastructure, announces its active membership in the OpenStack Foundation. By joining the OpenStack foundation as a Corporate Member member, Scality declares its commitment to contribute software updates and financial support to OpenStack, which has emerged as the leading software framework for the creation of massively scalable private and public clouds.
Cloud infrastructure has been proven to be the most efficient and scalable solution for rapidly growing storage and compute needs. Through its multiple projects (Nova, Swift, Cinder, Quantum, Glance, Horizon, Keystone or Ceilometer…), the OpenStack Foundation encourages the creation of integrated software components that work together as a seamless cloud. Scality's RING Organic storage software has a reputation for providing the very best software intelligence for large-scale storage clouds. With its Openstack membership, Scality commits to making its Ring software easily accessible to those deploying on the OpenStack framework.
"More and more our customers are asking us how they can best combine the benefits of open source software with the advantages of our technology and its commercial support. Scality's involvement in the OpenStack Foundation is part of the answer," said Jerome Lecat, CEO of Scality.
Scality is currently working on three OpenStack initiatives:
1. A scale-out Cinder block volume service, for the extension of virtual machine storage (announced today in a simultaneous press release).
2. Compatibility with Cloudfiles API, allowing OpenStack users to leverage RING Organic storage for their object storage needs and benefit from the RING's performance, geo-redundancy and efficiency features, such as ARC* (Scality's erasure coding technology).
3. Contributions to the adoption of the Cloud Data Management Interface standard (CDMI) within the OpenStack community.
"We truly believe that the future of infrastructure will be open source and so we are actively participating in several open source communities," said Giorgio Regni, CTO of Scality. "In joining the OpenStack Foundation, we are committing to contribute to a number of projects. We look forward to seeing this contribution translate to important progress for both the OpenStack community and our company. In the upcoming months, OpenStack users will see several releases closely coupling Scality's RING with OpenStack."
About Scality
Scality redefines storage at scale to make petabyte scale storage easier, less expensive, more reliable and higher performance.
Scality's RING Organic software turns generic x86 servers into a rock solid storage platform. The servers provide the storage media, whether it is performance oriented SSD or capacity oriented SATA, and Scality award-winning software takes care of the rest: Centralized management, data protection, self-healing, high availability and automated-tiering. At the core, Scality leverages a completely scale-out, software-based, design, based on modern object storage technology with no single point-of-failure which delivers outstanding scalability while the end to end parallel architecture provides unsurpassed performance.
With its fully standards based design, Scality RING supports POSIX file systems, REST standards such as CDMI, Hadoop and block storage to extend virtual machines within the OpenStack framework. The software solution delivers the promise of the cloud, without requiring massive changes to your application. Scality is used by cloud providers, video broadcasters, Web 2.0 portals and HPC labs to deliver service to millions of users worldwide since 2010. For more information, visit: http://www.scality.com or follow @Scality on Twitter.
*Scality's implementation of erasure coding technology is called Advanced Resilience Configuration or ARC. This implementation ensures data persistency while massively reducing storage system overhead and providing data protection at the lowest possible cost.