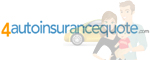 Make no mistake, when you do choose an auto insurance policy to go with, you will need to provide your social security number in order for the insurance company to verify your personal information, including your identity
New York, NY (PRWEB) March 14, 2013
4 Auto Insurance Quote, a New York based car insurance quote provider, no longer requires their visitors to use personal information such as their social security number when receiving an insurance quote. A blog post on the company's website, located at http://www.4autoinsurancequote.com/uncategorized/getting-auto-insurance-quotes-without-using-your-personal-information/, explains this new policy in greater detail.
The article explains that while shopping around to get a new car insurance policy is a good practice, using pertinent information, such as a SSN, can be quite risky. Not only can it increase chances for hurting the driver's credit score (via erroneous credit checks), it also increases the risk that the consumer will have their identity stolen.
Car insurance companies usually ask for a customer's personal information in order to better determine their risk as a client. One of the main factors affecting these "risk scores" is a person's credit report. If customer's are continually getting credit checks run on them, this can cause their credit scores to drop. Because of this, customers who are looking to save on their auto insurance may ironically end up paying more than they should because of too many credit inquiries.
"Make no mistake, when you do choose an auto insurance policy to go with, you will need to provide your social security number in order for the insurance company to verify your personal information, including your identity," the blog post on 4 Auto Insurance Quote noted, saying that when people are in the beginning stages of finding insurance rates, there is really no reason to provide sensitive information such as social security numbers. Doing so can be quite dangerous.
The article on the 4AutoInsuranceQuote.com website says that all that is really needed in giving a base insurance quote is the customer's zip code, car make and model, and information on the primary use of the vehicle. This information, divulging nothing personal about the consumer, is enough to give an accurate preliminary quote.
"Why jeopardize your credit score or increase the possibility of getting your identity stolen just to get an auto insurance quote? At 4AutoInsuranceQuote.com, you won't have to provide sensitive information like your social security number just to get an accurate quote."
American consumers are welcome to get a free auto insurance quote via the 4AutoInsuranceQuote.com website. 4 Auto Insurance Quote offers a simple, two-page form that will provide its visitors with a quick, secure insurance quote.
About 4AutoInsuranceQuote.com
4 Auto Insurance Quote is an insurance company operating out of Manhattan, New York City. Offering free auto insurance quotes to United States customers, 4 Auto Insurance Quote has provided over a million insurance quotes since its inception in 2008. Visit 4AutoInsuranceQuote.com to get a free quote today. For more information, please visit http://www.4autoinsurancequote.com/uncategorized/getting-auto-insurance-quotes-without-using-your-personal-information
340 E 29th St., #14C
New York, NY 10016