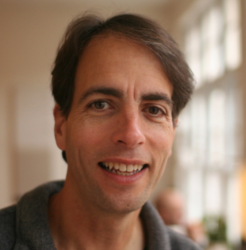 An affordable mobile solution fulfilling the needs of small, local, and resource-constrained businesses did not exist.
Boston, MA (PRWEB) March 13, 2013
PagePart announced PagePart Elite, an innovative partner program combining mobile website technology with exclusive tools web designers and developers need to market and build their business. Unlike other mobile website partner programs, PagePart Elite recognizes the role of the web designer and developer and focuses on their success. PagePart is the latest company from small business pioneer Randy Parker, who previously founded Constant Contact.
"An affordable mobile solution fulfilling the needs of small, local, and resource-constrained businesses did not exist," said Randy Parker, CEO of PagePart. "Web designers and developers historically found it difficult to assist small business clients profitably, leaving them underserved. We built PagePart to solve this problem."
The massive shift to the mobile web means millions of small businesses worldwide need to upgrade sites to be optimized for mobile. Small businesses are unaware of the problem and do not make it a priority. PagePart identified a combination of technical and marketing tools to help web providers make the business case to their clients, creating urgency to shorten the sales cycle.
"After reviewing other mobile website offerings including WordPress plugins, we chose PagePart because it is easy, has extensive customization capabilities, and PagePart's support is superior," said Dan Kemble of web design firm Site Specific. "Using PagePart, design can take less than an hour, allowing us to maintain a high level of service at a fraction of the cost."
By joining PagePart's PagePart Elite program, members receive access to a state-of-the-art, fully customizable mobile website platform, special benefits including discount pricing, white label status, premium support and more. PagePart Elite provides web designers and web developers with powerful tools including educational webinars, pre-packaged marketing and sales materials, case studies, statistics, sales tools, and time with small business experts. The program benefits are centered around providing partners with information about the importance and value of a mobile presence for their clients, helping them shorten sales cycles and build more profitable businesses.
Web designers and developers can join the program at http://www.pagepart.com/elite.
PagePart, http://www.pagepart.com, is an affordable mobile site platform for web solution providers serving small business clients. Although affordable, the PagePart solution is extensive and delivers a customizable mobile site optimized for search engines, provides the best user experience (based on data) keeping relevant information at users fingertips, and will adjust automatically for mobile devices of today and tomorrow. For clients, a simple dashboard allows changes and updates, saving web firms focus and money. And many more benefits available to keep web solution provider, their client and both businesses happy. PagePart is the mobile platform solution providers love to use. PagePart was founded last year by Randy Parker, who previously founded Constant Contact. Randy is joined by a team of seasoned small business professionals.
###