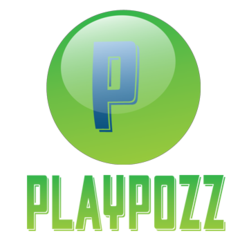 PlayPozz motivates kids to learn with their favorite games.
San Francisco, CA (PRWEB) March 14, 2013
PlayPozz Inc. announced today the release of PlayPozz for Android, a first-of-its-kind app that empowers kids to self-regulate their use of social media, videos and games, while motivating them to learn with time to use their favorite apps.
Kids earn credits called Pozzts for learning in the PlayPozz classroom, and they trade Pozzts for time to use their favorite apps, like popular social media and video apps and the latest games. However, no Pozzts means no time, so if kids run out, more must be earned. With PlayPozz, parents can rest assured that entertainment always includes a dose of learning.
PlayPozz's patent pending education platform is compatible with the apps kids love. Kids earn time for these apps by progressing through PlayPozz's adaptive curriculum, which is designed with experts and based on common core standards. The curriculum is intended for kids in preschool through elementary school and will be broadened to middle school as more advanced lessons are added.
Compare, Add and Divide are included with the free app, while subscribers gain access to the entire lesson library, including Count, Subtract, Multiply and the many more math and language lessons coming soon. Every lesson works seamlessly within the adaptive curriculum, which automatically adjusts to a child's age and performance. When a child attempts a lesson for the first time or experiences difficulty, a virtual tutor assists with helpful animations and voice instructions. Children advance at their own pace, and weekly emails notify parents of their kids' entertainment and learning activities.
"Mobile technology is changing how kids learn and play, but kids often lack the ability to balance between them," said PlayPozz Founder & CEO James Toy. "PlayPozz helps kids develop this important life skill by teaching them to find their own balance, so parents don't need to impose arbitrary screen time limits with parental control apps or constantly clash with their kids over time management."
For a video of the app, please visit http://www.youtube.com/watch?v=CsueS4t1q1Q or http://www.playpozz.com. PlayPozz is available for free on Google Play and is coming soon to the Amazon Appstore.
About the Company
PlayPozz develops game-based tools that teach kids the life skills to excel in a digital world. The company was founded in 2012 and is located in the San Francisco Bay Area, California.