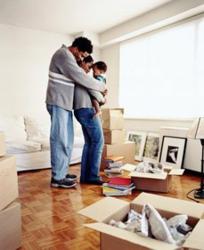 Find Your Ultimate Moving Company With Our Service
(PRWEB) March 15, 2013
Los Angeles is renowned to many for its affluent areas. The high incomes for some afford them expensive possessions, and high end automobiles. Not surprisingly, this reputation lures some dishonest individuals and businesses to the area in hopes of taking advantage of someone unsuspecting. When it comes to making arrangements for a moving truck rental or auto mover in Los Angeles, one must exercise caution.
Apartment Movers have released theft prevention tactics on their web site to protect customers from the negative experience of damage or theft of possession during a move. Contacting moving companies through yellow pages listings and local newspapers may provide customers with low quotes, but trying to get an honest reference check of the credentials of a business you are considering may be a challenge. For this reason, Apartment Movers may be the solution to avoid getting caught unaware by a business that won't complete your move in honesty and genuine trust. ApartmentsMovers.com pre-screens each and every business that is entered into their nationwide database.
Their focus is on providing online instant quotes to customers requiring moving services, and they pride themselves on being the only service of its kind that checks moving service company credentials for licensing, insurance, bonding and overall customer satisfaction. Passing this validated information on to their customers, they can provide a best match based on the needs and budget of the person planning a move. There is no cost or obligation associated with obtaining a quote through ApartmentsMovers.com.The cumbersome task of researching movers, and the anxiety over whether they are as reliable as they claim to be is now a non issue. ApartmentsMovers.com is now the answer to searching LA moving companies for affordable and trustworthy moving services.
About Apartment Movers
With a pre-screened network of moving service providers across the country, ApartmentsMovers.com pride themselves on being the simple choice for customers planning a move. They can meet any need, budget and timeline for efficient moving service requirements.